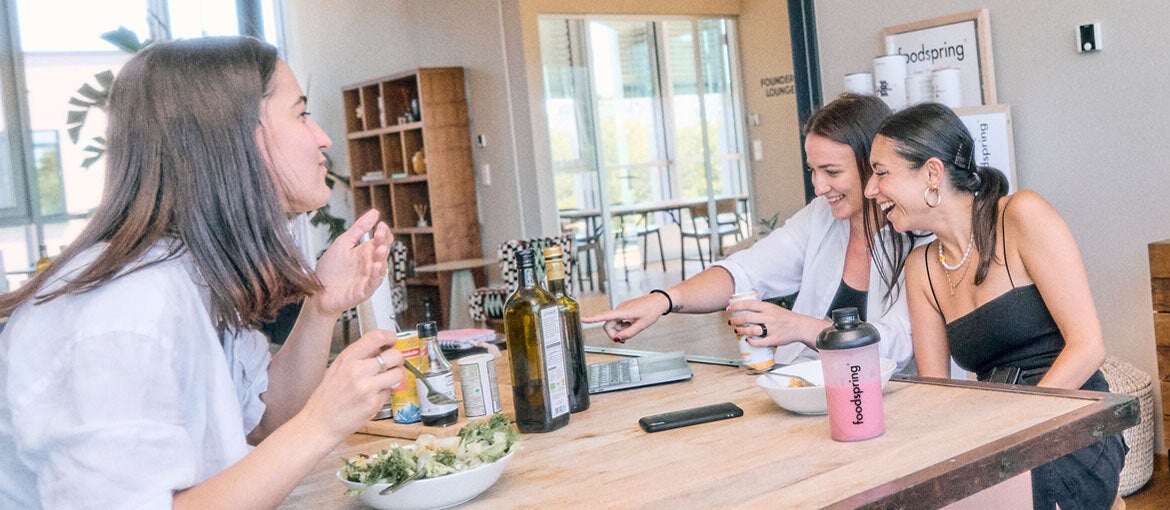 We at foodspring are enthusiastic nutritionists, sport experts and athletes. Our common goal: to develop the most natural and innovative foods of our time. No matter whether this is all about sports nutrition, functional foods or superfoods - we take food to a whole new level.
"Coming together is a beginning; keeping together is progress; working together is success."
Henry Ford

Become a part of the #foodspringfamily.
These are exciting times at foodspring! We are growing and always on the lookout for motivated people to join our consumer brand.
Take a look and apply for our open positions here:

#foodspringfamily Insights.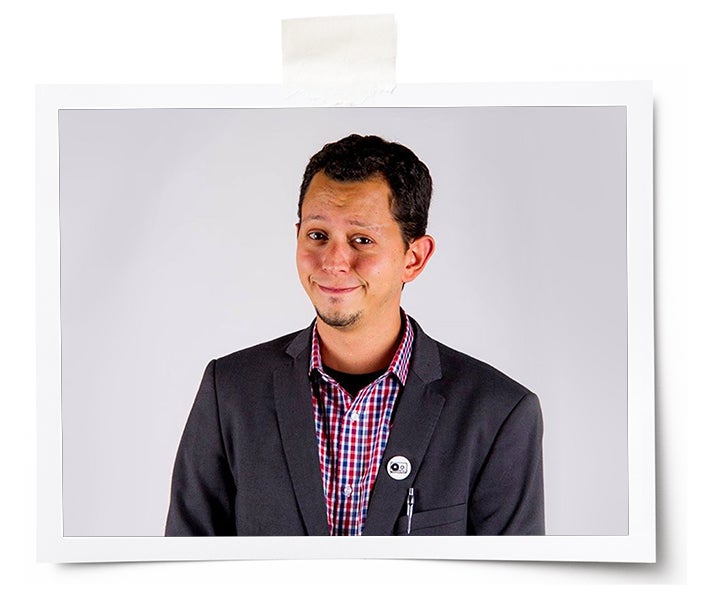 Guillermo, Customer Success Manager France & Spain
I really love coming to work every day, knowing that I am helping to make a difference through my work here. Professional assistance, proper advice and sometimes just listening are the main part of my daily tasks and that allows me to improve as a person and the customers of foodspring.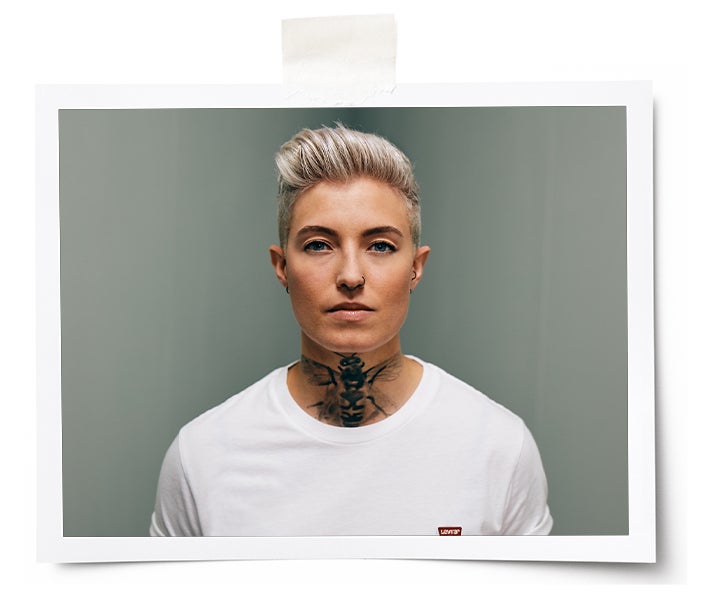 Deborah, Fitness Editor
Ahoi, I´m Debbie and I´m from the south of Germany. At foodspring I´m working as a content editor for our magazine and as the main stakeholder for foodspring workouts. Every day at foodspring has a small adventure, together with a great team, lots of ambition, hard work, fun and a pinch of craziness.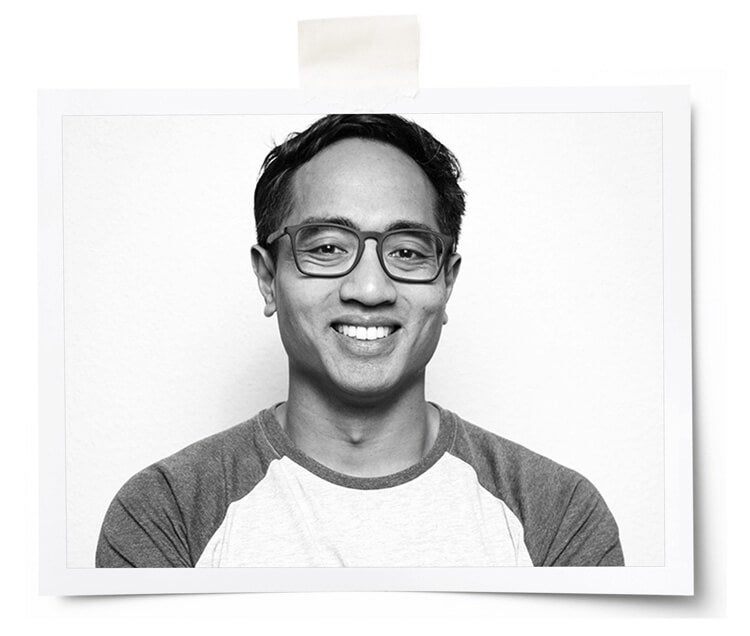 Basti, Head of Sales
When I was working as a dipl. engineer, I used to be entrusted with diverse sales projects for large clients. But my personal passion was always for sports. As the co-founder of a Cross-Fit Box, I got to know the foodspring products and was immediately won over. That is why I, as an athlete, stand 100% behind my position as Head of Sales at foodspring. Here I can use my passions for sports, high quality products and my professional experience to their fullest.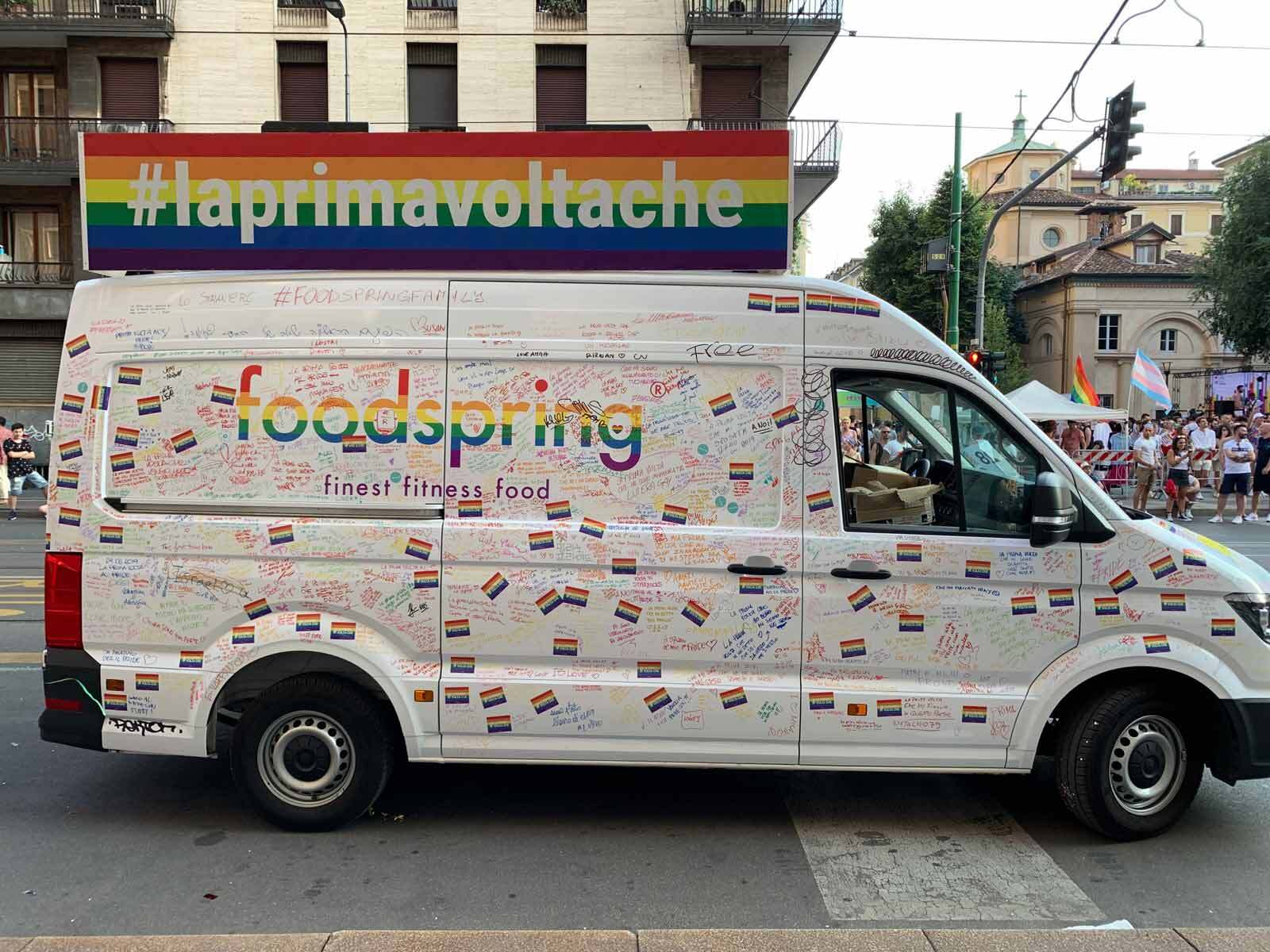 Diversity gives us the power to leverage multiple viewpoints within our company and helps us relate to business partners, customers, consumers and other stakeholders around the world. We employ and promote associates without regard to ethnicity, gender, religion or lack thereof, disability, age and sexual identity. We encourage every associate to help create an environment where colleagues can contribute, develop and fully utilize their talents and to keep an open mind to new ideas and listen to different points of view. We celebrate diverse identities and characters as well as unique methods to achieve our goals. Our ERG-group "queerfit" represents the individual and specific interests of the LGBTQIA+ community at foodspring. The mission of the network is to show and teach diversity, inclusion, equality and care for all people in the LGBTQIA+ community inside and outside of foodspring.
If you have questions, feedback or ideas, just write us: queerfit@foodspring.com

Do you want to contribute to a dynamic company culture? We have an awesome workplace.
Here are some of the perks we offer:
Urban Sports Club memberships

Modern office with lounge areas, terrace, billiard and kicker tables

Fully equipped kitchens where you can enjoy foodspring products for free

German language courses

Free fruits, coffee, and other drinks

Monthly voucher for foodspring products

Exciting Sport and Company Events

Regular product tastings
"Anyone who has never made a mistake has never tried anything new."
Albert Einstein