Victoria sponge cake
A layered cake fit for royalty, foodspring-style!
A cake fit for royalty – we've put a foodspring spin on this layered specialty from England! Grant yourself permission to enjoy this masterpiece for a special occasion! Two layers of sponge cake, raspberry jam and a vanilla cream filling make up this heavenly dessert.
Preparation
Preheat the oven to 180° C.

Mix the eggs, coconut oil, yogurt and stevia in a bowl until creamy.

Add the spelt flour, Whey Protein and baking powder. Continue to mix until it forms a batter.

Prepare two springform pans of the same size: line them with baking paper or grease them. Spread the batter evenly over both.

Bake the cake for about 20 minutes. Allow to cool fully.

For the filling: mix yogurt with Whey Protein until it reaches a creamy, smooth consistency.

Cover one of the cakes with jam. Spread the yogurt cream on top. Set the other cake on top.

Dust with powdered sugar, if desired, and garnish with Protein Cream. Slice and serve.

Enjoy!
Our tip
If you don't have two cake pans, you can bake the entire portion of cake batter in one springform pan. Double the baking time and test the cake often for doneness with a toothpick. After it's cooled down, cut your cake through the middle and voila! Two layers.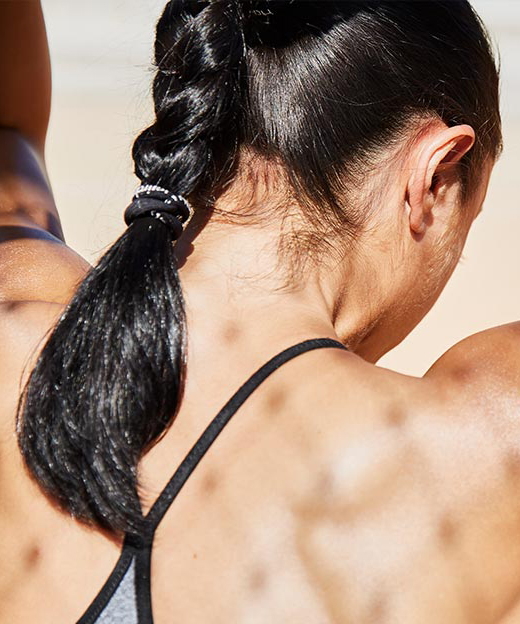 Free Body Check
Want to improve your nutrition? Our Body Check will help!
Personal BMI Calculation
Helpful nutrition advice
Products to help hit your goal
Get started