Vegan Cauliflower Wings
A delicious side dish or finger food
We've fallen in love and we know you will, too. These cauliflower wings are simply too good to believe! This highlight of all finger foods is enrobed by a crispy, spiced coating and will win over everyone you know – even the world's biggest meat lovers!
Preparation
Cut the cauliflower into bite-size florets and wash them.

In a mixing bowl, mix the flour, water, and oat drink into a smooth batter. Add 1 tsp each of garlic powder and paprika. Season with salt and pepper to taste.

Put the Protein Flakes into a food processor or blender. Pulse a few times. You should still see some larger pieces.

In a second bowl, mix the Protein Flakes with the remaining garlic powder and paprika.

Dip the cauliflower florets into the batter, tap or shake to remove extra batter, then roll each one in the Protein Flakes to coat it.

Now put the cauliflower wings into the air fryer. Don't overload the basket - make sure to leave space between the florets. Roast for 15 minutes at 175° C. You may need to work in batches if not all the florets fit in at once.

Take the cauliflower wings out, put them onto a plate and brush with the barbecue sauce.

Put the wings back into the air fryer and cook for another 5 minutes at 175° C.

Preheat to 180° C, place the florets on a parchment-paper-covered baking tray, and bake for 25 minutes.

Take the cauliflower wings out of the oven and brush them all over with barbecue sauce.

Return them to the oven and cook for another 15 minutes at 180° C until crispy.

Plate and serve the cauliflower wings. Garnish with sesame seeds and/or herbs if desired. Enjoy with a dip!

Enjoy!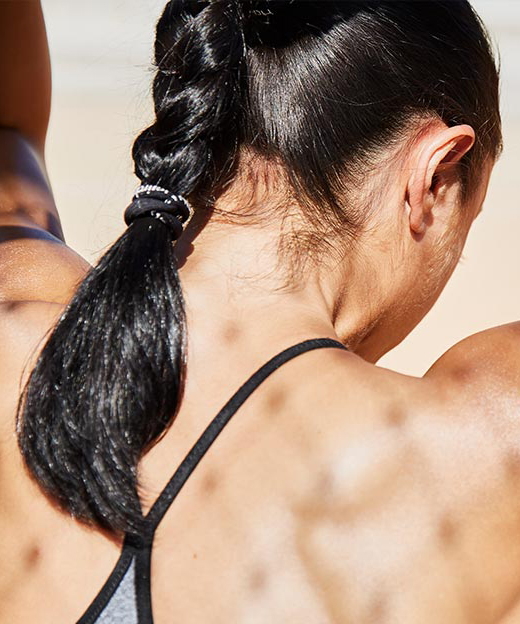 Free Body Check
Want to improve your nutrition? Our Body Check will help!
Personal BMI Calculation
Helpful nutrition advice
Products to help hit your goal
Get started