Tofu Protein Power Bowls – Meal Prep
with a tangy orange-ginger dressing
Coating tofu in
instant oats
and panko and baking it creates a deliciously crisp crust with a soft centre. It's such a delicious and easy way to prepare this vegan protein source and works so well in many different recipes. In these tofu protein power bowls, the crispy baked tofu is paired with cabbage, carrot, quinoa and edamame beans for a high-protein, vegan-friendly meal prep lunch! The orange dressing is made with whole blended oranges which makes the sauce nice and thick whilst also keeping that all important fibre!
Preparation
Preheat the oven to 180°C fan (350°F).

Drain the tofu and wrap in a clean tea towel. Place onto a plate with a cutting board on top and weigh down with a couple of cookbooks. Leave to drain for 30 minutes. Unwrap the pressed tofu and cut into 3cm chunks.

Toss the tofu chunks in a bowl with the oil and soy sauce then add the instant oats and breadcrumbs, tossing to combine. Spread out on a lined baking tray and bake for 30-40 minutes until darkened and crispy.

Meanwhile, peel the oranges (or use a knife to cut the skin & pith off). Add the whole oranges to a blender with the remaining sauce ingredients. Blend until smooth.

Place the quinoa and stock into a pot. Bring to the boil then turn head down to low, simmer for 15 minutes until water is almost fully absorbed. Remove from the heat, cover with a lid, let stand for 5 minutes to absorb the remaining liquid. Uncover and spread out on a plate then let cool for at least 5 minutes.

Divide the quinoa between 4 bowls (or lunchboxes). Top with the crispy tofu, cabbage, carrots, edamame and spring onions. Either drizzle the sauce on top or divide between 4 small containers and place each one into a lunch box.

Enjoy!
If you don't have instant oats in your pantry, you can use a spoonful of our
protein pizza mix
instead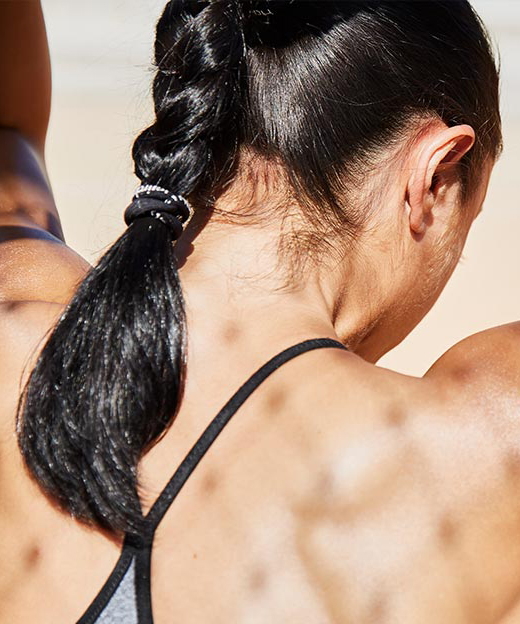 Free Body Check
Want to improve your nutrition? Our Body Check will help!
Personal BMI Calculation
Helpful nutrition advice
Products to help hit your goal
Get started