Japanese Soufflé Pancakes with Rhubarb and Cherries
extra fluffy, melt-in-your-mouth pancakes
Aw, I was having such a lovely dream, before that pesky alarm ripped me out of it. To make sure you keep some of that up-in-the-clouds feeling all through breakfast time, we've come up with a dreamy pancake recipe: Japanese souffle pancakes. These sweet, extra-fluffy creations melt on your tongue. And they're topped with the best of the season: rhubarb, cherries, and a fresh creamy lemon topping. These Japanese pancakes can also help you reach your goals, as the souffle pancakes recipe has extra protein. We can't get enough!
Preparation
Cut the rhubarb into long strips. Simmer with the Flavor Kick and a splash of water for 2-3 minutes.

In a small bowl, mix all the ingredients for the lemon cream. Set aside.

Ingredients:

2  eggs , 35 g e231 , 0.5 tsp baking powder , 25 ml soy milk , 1 pinch salt

To make the soufflé pancakes: Separate the eggs. Put the egg whites into the fridge. Meanwhile, beat the egg yolks until frothy. Add the Protein Pancakes, baking powder, soy milk, and a pinch of salt. Stir well.

Ingredients:

25 g stevia powder

Now whip the egg whites, while slowly adding the stevia powder. Keep beating until they form stiff peaks.

Slowly and carefully fold the whipped egg whites into the pancake mix.

Heat the coconut oil in a pan on medium heat.

Ingredients:

4 tbsp water, separated

Put a spoonful of the batter into the pan. Cook all three soufflé pancakes together, so they're all done at the same time. As soon as the pancakes have risen a bit, gently spoon the rest of the batter over the pancakes. Put 2 tbsp of water into the pan. Cover with a well-fitting lid. Flip the souffle pancakes after 3-4 minutes. Add another 2 tbsp of water to the pan, cover with the lid, and cook for another 3-4 minutes.

Ingredients:

30 g sour cherries

Top the finished soufflé pancakes however you like. Serve with the lemon protein cream, the cherries, and the rhubarb.

Enjoy!
Soufflé Pancakes Variations
Try mixing it up with your soufflé pancakes toppings. Whip up all kinds of flavors by using whatever fruits or berries are in season! And for any chocolate lovers out there, all we can say is: toss a teaspoon of our Chocolate Flavor Kick into the batter. Still not chocolatey enough? Top your sweet, fluffy little Japanese pancakes with our Hazelnut Protein Cream for absolute bliss!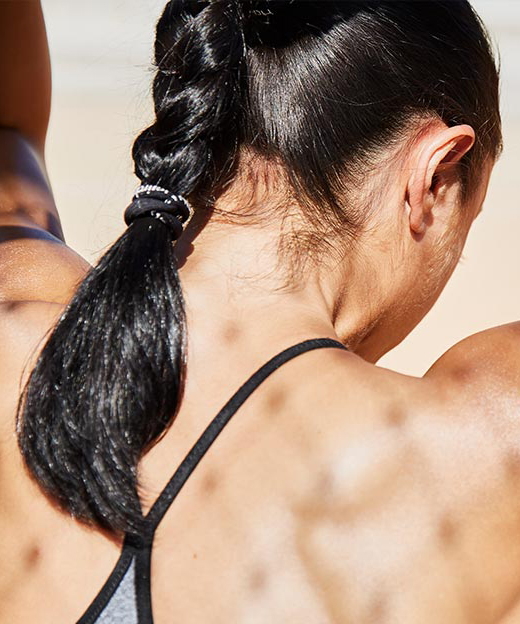 Free Body Check
Want to improve your nutrition? Our Body Check will help!
Personal BMI Calculation
Helpful nutrition advice
Products to help hit your goal
Get started