Single Serve Oatmeal Cookie (High protein)
stuffed with chocolate hazelnut protein cream
You won't be able to resist this gooey, chocolate-stuffed, single serve oatmeal cookie. It's high in protein and super easy to make. The recipe makes one very generous cookie stuffed with our chocolatey hazelnut protein cream for the ultimate melt-in-the-middle, single-serve protein cookie.
Preparation
Preheat the oven to 180C fan and line a baking tray with baking paper.

In a small bowl, mash the banana with the back of a fork until smooth. Mix in the peanut butter with the fork and then stir in the protein porridge. Divide the dough into two and roll each into balls (if you dampen your hands with water first it will stop the dough sticking to your hands).

Take one ball of the dough and flatten into a 7cm circle with the edges being slightly thicker than the middle. Spoon the protein cream into the center of the circle of dough.

Take the second ball of dough and flatten into a disk roughly the same size. Place on top of the protein cream and gently press the edges to seal. Sprinkle with the chocolate chips, if using.

Bake for 8-10 minutes - the edges of the cookie will be set and the top will look dry but the centre will still be very soft. Allow to cool for 1-2 minutes then eat the cookie warm.

Enjoy!
For a salted caramel filled cookie, try using our salted caramel protein cream in the filling instead! You can also flavour the dough to make different variations e.g. replace 1 tsp of the protein porridge with unsweetened cocoa powder for a double chocolate cookie.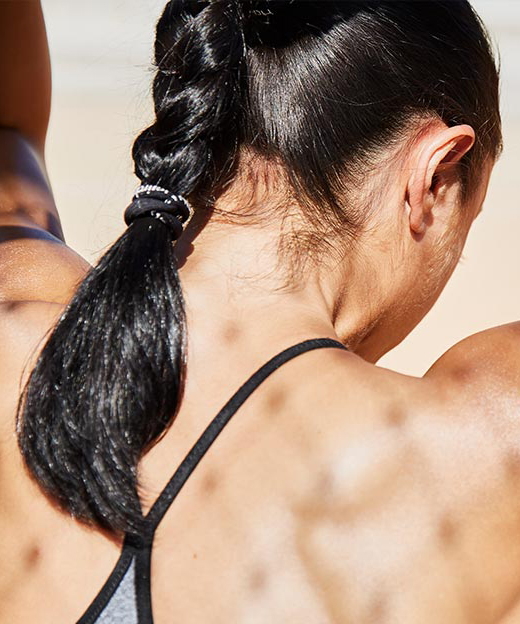 Free Body Check
Want to improve your nutrition? Our Body Check will help!
Personal BMI Calculation
Helpful nutrition advice
Products to help hit your goal
Get started