Ricotta Gnocchi
with Asparagus Pesto & Peas
Fluffy homemade ricotta gnocchi, served with a bright, Spring-time pesto of asparagus and basil. These are so delicious and fun to make.
Preparation
For the pesto: Cut the tips off the asparagus stems and set them aside for later. Add the remaining asparagus stems to a small frying pan, add some water and cover with a lid. Set over a high heat on the stove and cook for 2-3 minutes until bright green and slightly tender.

Drain and add the cooked asparagus to a food processor along with the remaining pesto ingredients. Blitz, adding cold water until you get a thick paste consistency.

For the gnocchi: First we need to press the ricotta to remove excess moisture: Tip the ricotta out onto two stacked pieces of kitchen roll. Cover with another two pieces of kitchen roll and press down on the ricotta so it forms a flat circle. Peel off the top two layers of kitchen roll and then tip the drained ricotta into a medium bowl.

Mix the egg and parmesan into the ricotta until smooth. Add the oats and stir together only until just combined.

Tip the dough out onto a work surface lightly dusted with instant oats and dust the top with more instant oats to prevent sticking. Cut the dough into quarters.

Take one quarter of the dough and roll out into a snake around 1.5cm thick, dusting lightly with more instant oats as needed to prevent sticking. Cut into 2cm long pieces and place them onto a baking tray which has been dusted with instant oats. Repeat with the other quarters of dough until you've shaped all of the gnocchi.

Bring a large pot of salted water to a rolling boil. Carefully tip the gnocchi into the pot and give them a gentle stir. Allow to cook over a high heat until the gnocchi float to the surface then add in the peas and reserved asparagus tips. Cook for one more minute, drain and return to the pot, then stir in half the pesto.

Remaining pesto can be kept in a sealed container in the fridge for 1 week or the freezer for 3 months.

Enjoy!
You can make these gnocchi in big batches to freeze for easy weeknight dinners. Simply freeze them on a tray after shaping (before you've boiled them). Once frozen solid, tip into a resealable plastic bag and return to the freezer for up to 3 months. To cook: just tip the frozen gnocchi straight into boiling water, no need to defrost.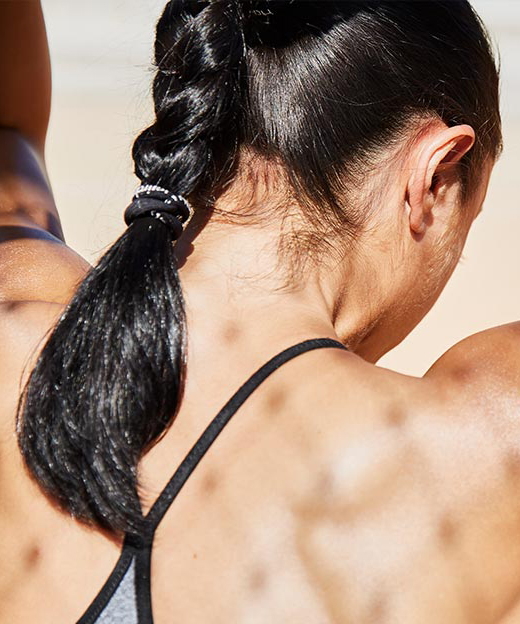 Free Body Check
Want to improve your nutrition? Our Body Check will help!
Personal BMI Calculation
Helpful nutrition advice
Products to help hit your goal
Get started