Savoury eggs in tomato sauce
Savoury fitness breakfast
Shakshouka, huevos rancheros or uova in purgatorio – this breakfast dish is based on a spicy tomato sauce with eggs poached in the sauce, topped with fresh herbs. In an Arabian kitchen, this national dish is traditionally prepared in a cast-iron pan or tagine. Flat bread with a savoury sauce is also traditionally served with it.
Preparation
Peel the onions and cut them into fine slices.

Wash the pepper and tomatoes and cut them into small pieces.

Sautee the onions in a pan with coconut oil until glazed. Add the bell pepper and fry.

Sprinkle the cumin over the top and fry everything whilst stirring on a medium heat for 5 minutes.

Add chopped tomatoes and tinned tomatoes. Deglaze with a bit of tomato juice from the tin.

Flavour with paprika, salt and pepper.

Use a spoon to create 4 hollows in the mass. Carefully crack one of the eggs into each of the hollows.

Let it simmer for another 5 minutes on a low heat until the eggs thicken slightly.

Serve with fresh herbs, salt and pepper. Dazu nach Belieben Proteinbrot reichen.

Enjoy!
Tip: Combine the savoury eggs in tomato sauce with your preferred ingredients, like spinach, feta cheese or seasoned bacon bits. There is no limit to what you can do with them!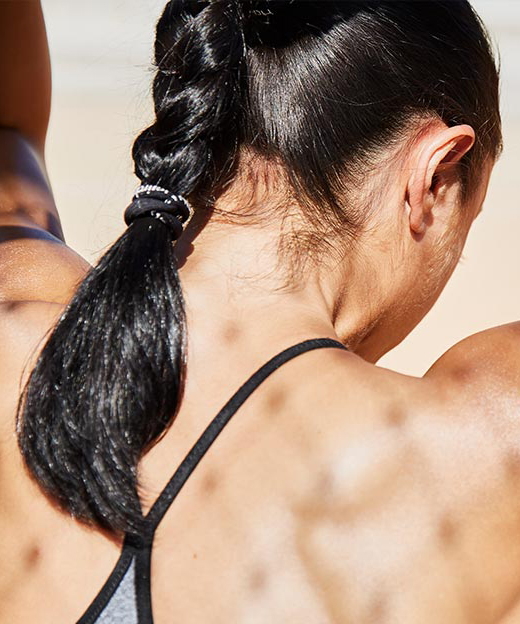 Free Body Check
Want to improve your nutrition? Our Body Check will help!
Personal BMI Calculation
Helpful nutrition advice
Products to help hit your goal
Get started