Paleo mixed nut bar
An energy boost between meals
Granola bars from the store usually aren't as healthy as we think. There are huge amounts of sugar hidden in there! This paleo mixed nut bar recipe calls for only natural ingredients, and you can decide for yourself how sweet you want them.
Preparation
Preheat the oven to 170 degrees.

Coarsely chop all of the nuts and grains. Mix in a bowl with the coconut flakes, raisins and chia seeds.

Melt your coconut oil in a pot on a low heat. Let it cool and stir in the honey.

Add the mixture to your nuts and knead it into a dough.

Evenly spread out the dough on a baking tray lined with baking paper and press down.

Bake for approx. 15-20 minutes.

Leave to cool for 20 minutes and then another 20 minutes in the fridge.

Cut the baked dough into 20 evenly sized bars.

Wrap each paleo mixed nut bar in baking paper for storage and keep them in the fridge.

Enjoy!
Tip:
You can use other dried fruits of your choice instead of raisins.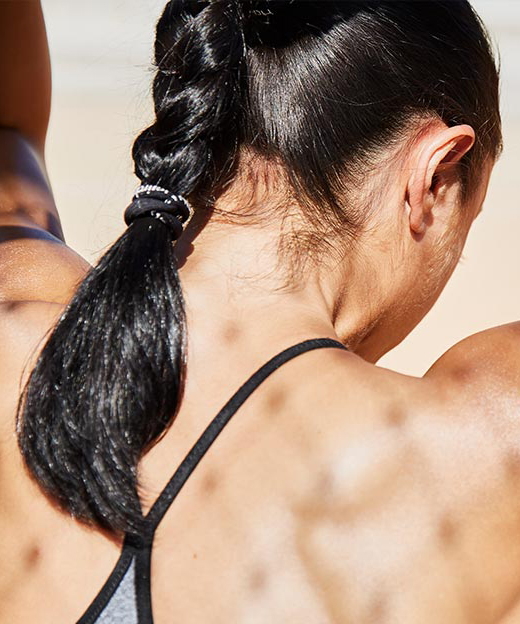 Free Body Check
Want to improve your nutrition? Our Body Check will help!
Personal BMI Calculation
Helpful nutrition advice
Products to help hit your goal
Get started