Pulled Chicken Tacos
a spicy saucy filling with homemade tortillas
Give these pulled chicken tacos a go next time you're craving Mexican food. With home-made tortillas and a spiced tomato sauce, they're great for a crowd-pleasing dinner for you and your friends.
Preparation
For the tortillas: Combine the instant oats, almonds, pizza mix, egg whites and baking powder to form a dough. Add the water, mix, then let sit for 5 minutes.

Divide into 10 balls. Dust the outside of one ball with some instant oats then place between two pieces of baking paper. Flatten and then roll out into a 12cm (5 inch) circle (if you have a tortilla press you can use it here instead).

Peel the tortilla from the baking paper then pan fry in a hot frying pan over a high heat. Cook for around 1 minute on each side over high heat. Don't cook too long or they won't be pliable. Remove the cooked tortilla from the pan and wrap in a clean tea towel. Repeat with the remaining balls of dough until you've cooked all of them.

For the chicken: Heat the oil in a medium pot over a medium heat. Add the onion and celery and cook for 10 minutes, stirring often, until softened. Add the tomatoes, water, spices, stock cube and chipotle paste. Bring to the boil then turn down to simmer and add the chicken breasts, pushing them down so they're covered by the sauce. Simmer for 20 minutes or until the chicken breasts are cooked through.

Remove the chicken from the pot and shred into bite-sized strips.

Keep the sauce on the stove and cook until reduced by around half then stir the chicken back in.

To make the slaw, mix the cabbage, onion, yogurt and salt in a small bowl.

Serve the tortillas filled with the chicken, slaw, avocado, coriander and hot sauce with lime wedges for squeezing.

Enjoy!
If you don't want to make tortillas, serve the shredded chicken & sauce over a bowl of cooked brown rice with shredded lettuce and cooked black beans for a DIY burrito bowl.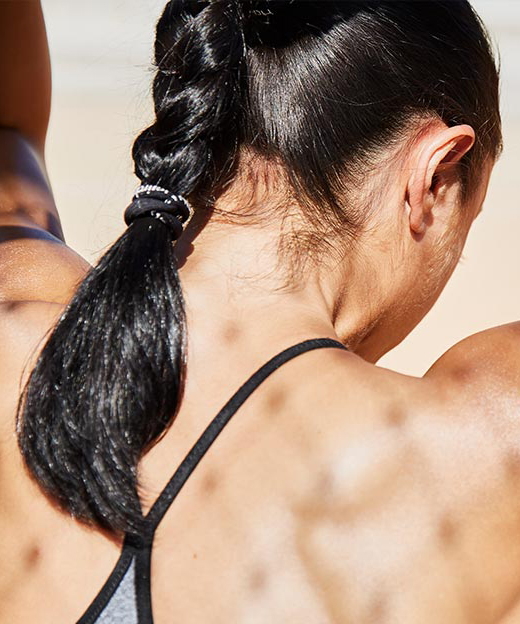 Free Body Check
Want to improve your nutrition? Our Body Check will help!
Personal BMI Calculation
Helpful nutrition advice
Products to help hit your goal
Get started