Protein Taboulé
a herb-filled, easy salad for Summer lunching
This simple salad is a summer staple, inspired by French Taboulé and Lebanese Tabbouleh but made higher in protein thanks to the non-traditional addition of lentils, sunflower seeds and hemp seeds. By soaking the sunflower seeds before folding them into the salad, they soften and their texture becomes more similar to that of bulgur wheat. I like to include bulgur in this salad as the texture is nicely chewy but you can replace it with couscous if you prefer.
Preparation
Add the lentils to a medium pot of boiling water and simmer for 25-30 minutes, until cooked through but not mushy. Drain then set aside to cool.

Cook the bulgur wheat according to the directions on the packet - usually it should be simmered in a medium pot of boiling water for 8-10 minutes until tender then drained and returned to the pot (off the heat), covered with a lid and left to sit for 5 minutes.

Place the sunflower seeds in a small bowl and cover with boiling water. Set aside to soak for 15 minutes then drain.

Dice the tomatoes and cucumber. Thinly slice the spring onions. Finely chop the fresh herbs.

In a large bowl, combine the lemon juice and olive oil with a pinch of salt and a few grinds of black pepper then whisk to combine.

Add the cooked bulgur wheat and lentils to the bowl and stir to coat with dressing. Add the drained sunflower seeds, diced tomato & cucumber, sliced spring onions, fresh herbs and hemp seeds. Mix together well so everything is evenly combined.

Serve the taboule now or store in the fridge until needed.

Enjoy!
A nice addition to this salad which will boost the protein further is crumbled feta. Take 100g feta cheese and crumble into small chunks then fold into the salad just before serving.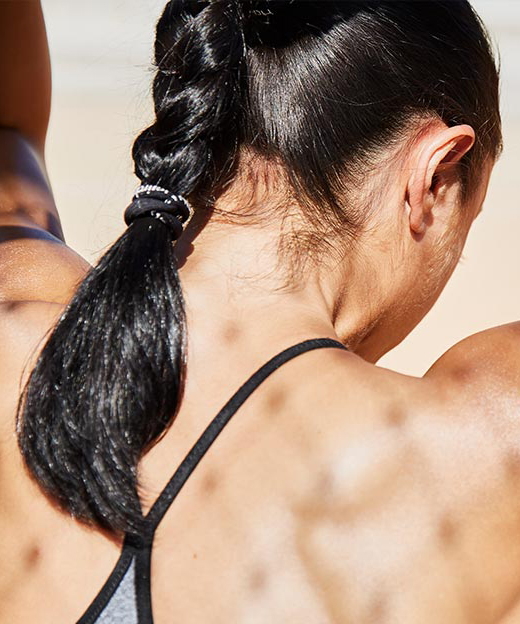 Free Body Check
Want to improve your nutrition? Our Body Check will help!
Personal BMI Calculation
Helpful nutrition advice
Products to help hit your goal
Get started