Protein Pasta with Salmon and Asparagus
this recipe will bring your training to the next level
When we create our fitness recipes, our priorities are that they taste great and are easy to make. A bowl of protein pasta with salmon? Sounds like a perfect fit. This protein powerhouse goes from zero to done in just 30 minutes, and tastes fantastic. The salmon stays moist, the asparagus crisp, and our Protein Pasta, as always, has the perfect texture.
Preparation
Preheat the oven to 180° C.

Ingredients:

125 g salmon filet

Line an oven-safe dish with parchment paper and put the salmon onto it.

Ingredients:

1 clove garlic , 1 tsp olive oil , 1 splash lemon juice , 1 pinch salt, pepper, parsley

Cut the garlic into thin slices. Add these slices, plus the olive oil, lemon juice, a pinch of salt and pepper, and a few parsley leaves to the dish with the salmon. Lightly massage into the fish with your fingers.

Roast the salmon in the oven for 15 minutes.

Meanwhile, set a pot of water on the stove to boil.

Ingredients:

0.5  onion , 150 g asparagus

Dice the onion. Snap off the woody ends of the asparagus spears. Then cut them into 2-cm-long pieces.

Ingredients:

1 tbsp olive oil , 1 pinch salt, pepper

Heat the olive oil in a pan over medium heat. Add the onions and saute until they are translucent. Add the asparagus and saute for another 5 minutes. Season with salt and pepper to taste.

When the water boils, add salt and put in the pasta. Cook them for 7 minutes or until al dente. When you drain the pasta, set aside some of the pasta water. Add the pasta to the asparagus in the pan.

Put a splash of pasta water into the pan and heat everything up briefly, while stirring constantly.

Take the salmon out of the oven. Flake with a fork and gently fold into the pasta.

Serve the pasta with salmon and asparagus on a plate. Garnish with fresh parsley.

Enjoy!
Our Tip
Looking for a vegan version of the pasta with salmon? Use smoked tofu instead of fish. Yum!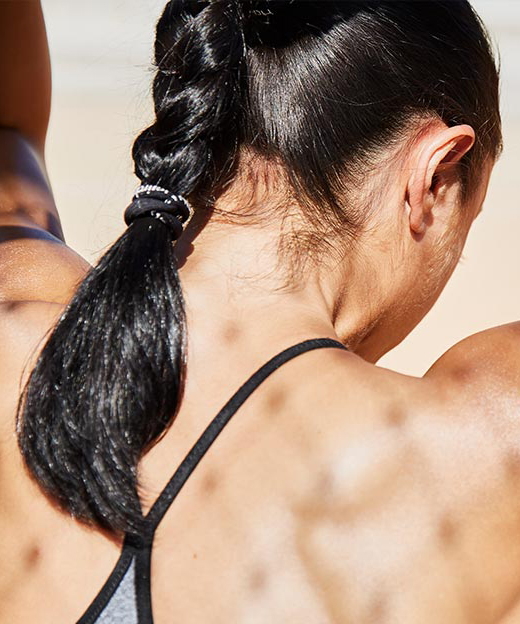 Free Body Check
Want to improve your nutrition? Our Body Check will help!
Personal BMI Calculation
Helpful nutrition advice
Products to help hit your goal
Get started