Protein Pasta with Oven-Baked Vegan Feta & Bell Pepper Sauce
with deep roasted flavors
Here's a recipe for all the protein pasta lovers who want to upgrade from the jars of tomato sauce. This spicy bell pepper sauce is topped with homemade, oven-baked, vegan feta. How irresistible is that?
Preparation
Soak the almonds and cashews in water overnight.

The next day: Preheat the oven to 180° C.

Put the soaked nuts, lemon juice, oil, garlic, yeast flakes, and salt into a high-powered blender. Blend until smooth.

Wrap the blend up in a clean kitchen towel. Twist all edges together to seal it, and squeeze gently to remove extra liquid.

Put the solids of the nut mix into a small baking dish.

Cover the nut mix with a bit of olive oil and the mix of dried herbs.

Bake the vegan feta for 30 minutes at 180° C until it starts to turn a lovely golden-brown.

Meanwhile, remove the seeds, membranes, and stems from the peppers, and cut the flesh into large pieces.

Cut the onions and garlic into large cubes.

Place a piece of parchment paper on top of a baking sheet. Put the vegetables onto it, cover with oil, and roast at 180°C for 15-20 minutes.

Meanwhile, cook the Protein Pasta according to the instructions on the package.

Put the roasted vegetables and other ingredients for the bell pepper sauce into the blender. Puree until smooth.

Mix the Protein Pasta and the bell pepper sauce together.

Crumble the vegan feta and top the pasta with it.

Serve with fresh herbs if desired.

Enjoy!

Our Tip: Switch the bell pepper sauce for creamy cauliflower sauce
Pack up your tomato sauce. We're onto a whole range of other sauces. From bell pepper sauce to a
creamy cauliflower sauce
or a
mac 'n cheese sauce
made with pumpkin!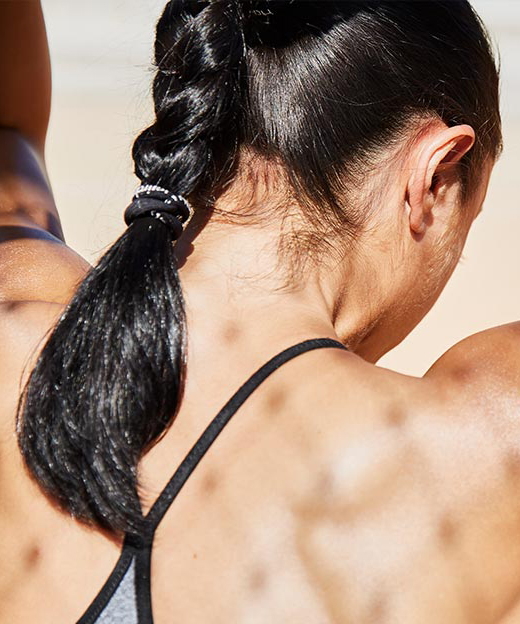 Free Body Check
Want to improve your nutrition? Our Body Check will help!
Personal BMI Calculation
Helpful nutrition advice
Products to help hit your goal
Get started