Fudgy Protein Cheesecake Brownies with Cherries
super moist, gluten-free recipe
No, you're not dreaming. You really can eat two of your favorite kinds of cake at the same time with these amazing cheesecake brownies! Sounds tempting, doesn't it? We just adore the creamy cheesecake layer as it harmonizes perfectly with the brownie base underneath it. And the recipe's still as nutritious as any of our others: It's gluten-free, has no refined sugar, and is high in protein. Please don't let the kidney beans scare you away. Those are what make it so unbelievably moist, without changing the flavor one bit!
Preparation
Ingredients:

1 can kidney beans

Drain the kidney beans in a sieve. Rinse well with fresh water.

Put the bean puree and the other brownie ingredients into a food processor or a blender. Blend until they form a batter. Pause occasionally to scrape the extra batter down from the sides of the bowl or blender. Blend until you have a smooth batter.

Preheat the oven to 180° C.

Line a small (20x20cm) square cake pan with parchment paper, or grease with butter. Pour ¾ of the batter into it and smooth the top with a spatula.

Ingredients:

150 g cream cheese , 1  egg , 30 g stevia

For the cheesecake layer: Mix all ingredients in a bowl until they form a smooth batter.

Carefully spread the cheesecake mix on top of the brownie batter. Dollop the remaining 1/4 of the brownie batter into the cheesecake layer with a spoon. Use a toothpick to gently swirl the brownie batter with the cheesecake batter.

Ingredients:

70 g cherries , 20 g chocolate chips

Finally, press the cherries and chocolate chips into the top of the cheesecake brownies.

Bake the cheesecake brownies for 35 minutes. It's all right if they still feel soft: they will firm up as they cool down.

Set the cheesecake brownies aside to cool. Do not skip this step! Once cool, cut the brownies into 9 pieces. They will keep fresh when stored in the fridge, and they taste even better the day after baking.

Enjoy!
Our Tip
You can just as easily use canned chickpeas instead of kidney beans in these cheesecake brownies. Or roasted and pureed sweet potato. We've tried both options, and they tasted just as amazing!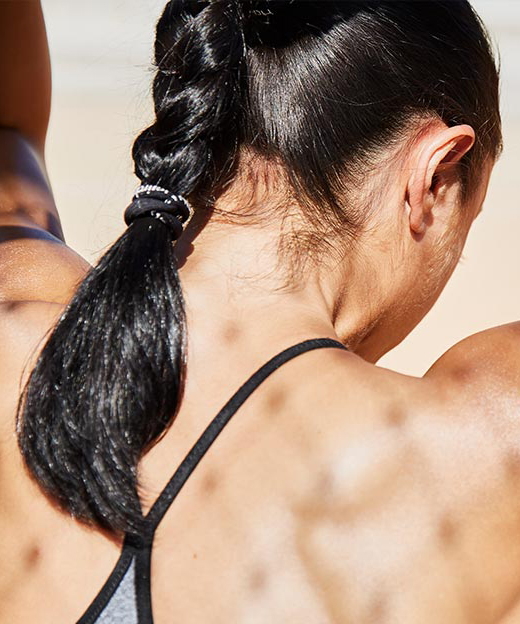 Free Body Check
Want to improve your nutrition? Our Body Check will help!
Personal BMI Calculation
Helpful nutrition advice
Products to help hit your goal
Get started