Peanut Butter Chicken Ramen
a spicy, comforting and satisfying dinner
Spicy peanut butter chicken ramen. With a simple chicken & leek broth, made creamy with our deliciously nutty
peanut butter.
Served with wholewheat ramen noodles, a boiled egg and shredded chicken breast.
Preparation
Heat the oil in a large pot over a medium heat. Stir in the leek then cover with a lid and turn the heat down to low. Cook for 5-10 minutes until the leek has softened.

Remove the lid then add the ginger and garlic. Cook for 1-2 minutes more, stirring often.

Add the stock, soy sauce, chilli oil. Add chicken breasts and bring to simmer then cover with a lid. Continue to simmer over a low heat, turning the chicken over halfway through if it isn't submerged, until the chicken is cooked through - around 20 minutes, skimming off any foam from the top of the soup. Once cooked, remove the chicken breast from the pot to a clean cutting board and shred into small pieces.

Fill a medium pot with boiling water, bring to a gentle simmer and carefully lower in your eggs. Cook for 5-6 minutes then remove from the water to a bowl of cold water.

To the same medium pot of boiling water, now add your egg noodles and cook according to the time on the packet. Drain and divide between the bowls.

Meanwhile, peel the shells from your eggs. Cut the eggs in half and add one egg to each bowl.

Add the peanut butter and soy milk to the pot of broth and stir until combined. Add the bok choy and cook for 2-3 minutes until softened but still crisp. Divide the soup between the bowls then garnish with the chicken and spring onions and serve.

Enjoy!
Looking for added protein? Try using our tasty
protein pasta
in place of the noodles!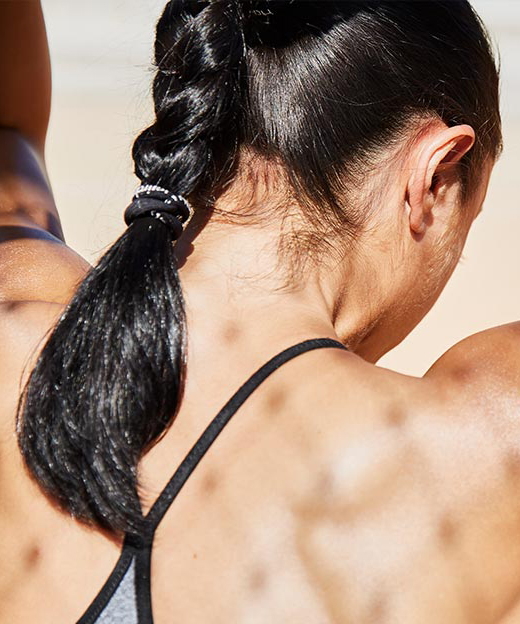 Free Body Check
Want to improve your nutrition? Our Body Check will help!
Personal BMI Calculation
Helpful nutrition advice
Products to help hit your goal
Get started