Crispy Oven Fried Chicken
with zingy vegetable slaw
This oven fried chicken is given a boost of fiber and protein by using our Protein Pizza Mix instead of flour.
Toasting the breadcrumbs before using them as a coating helps them get that super golden appearance and toasty flavor.
We serve this with a zingy shredded vegetable slaw, dressed with lemon juice for a fresh, light flavor.
Preparation
Preheat the oven to 180C / 350F fan (200C / 400F non-fan). Drizzle ½ tbsp of the olive oil onto a large baking tray and brush evenly to coat.

Add the breadcrumbs to a medium, dry frying pan set over a medium heat. Toast the breadcrumbs, stirring often, until golden then tip them into a wide, shallow bowl. Mix in the smoked paprika, garlic granules and turmeric.

In a second bowl place the Protein pizza mix. In a third bowl, mix the egg and water.

Dip the chicken pieces first into the pizza mix, turning to coat, then into the egg and lastly the breadcrumbs until all are fully coated. Place the coated chicken pieces onto the baking tray and drizzle with the remaining 1.5 tbsp of olive oil.

Bake for 15-20 minutes, turning flipping them over halfway through the time, until crispy.

For the slaw, combine the carrot, cabbage and fennel in a medium bowl with the lemon juice, extra virgin olive oil and salt. Scrunch with your hands to soften the vegetables and mix everything together. Serve alongside the chicken.

Enjoy!
For a more filling side, instead of the vegetable slaw why not make a beautiful salad like our
Pumpkin and Feta Salad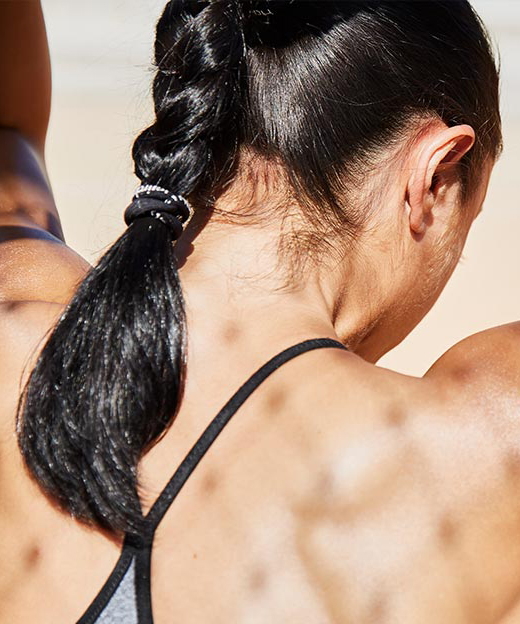 Free Body Check
Want to improve your nutrition? Our Body Check will help!
Personal BMI Calculation
Helpful nutrition advice
Products to help hit your goal
Get started