Ocean Breakfast Bowl Recipe
your power breakfast with chia seeds, oats, and coconut
Lying in the hammock, feeling the sun shine on your belly, and gazing out at the sea. That's living the dream! But if you can't get yourself to the ocean quite yet, we have a way to bring the ocean to you. Our spirulina breakfast bowl brings the ocean vibes straight to your house. The blue spirulina powder turns your morning bowl a vibrant blue. Combined with fruity coconut and sweet blueberries and blackberries, you'll dive straight into the feeling of the ocean, even if you can't make it to the water's edge.
Preparation
Put the chia seeds, oat milk, lemon juice, and Flavor Kick into a bowl. Set into the fridge overnight.

Ingredients:

Prepare the Breakfast Bowl according to package instructions.

Ingredients:

20 g blueberries , 20 g blackberries

Now make the layers: First, put the chia pudding into the glass or bowl you plan to use. Then comes the layer of blueberries and blackberries. Finally, spread the breakfast bowl on top of the berries!

Ingredients:

Top the breakfast bowl with the Protein Muesli.

Enjoy!
Our Tip: Not the only breakfast bowl in town
If you're thinking of surprising all your friends at your next brunch, try mixing up different bowls of our different Breakfast Bowl flavors. From red raspberry-acai to orange mango-turmeric to the ocean blue of our spirulina-coconut ocean bowl, each of these breakfast bowl sorts will turn your kitchen bright and cheery!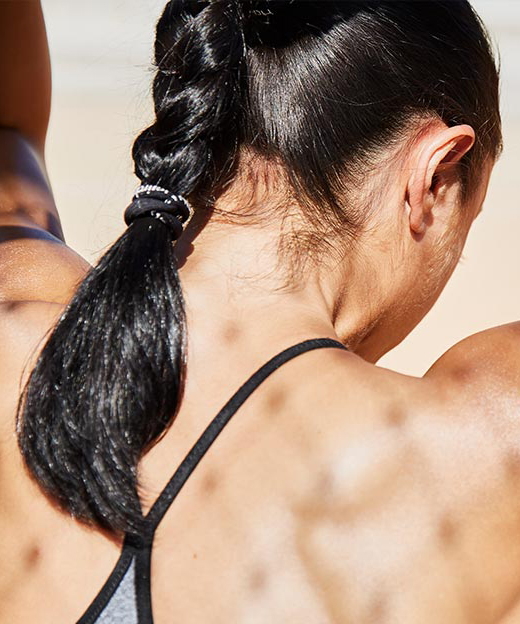 Free Body Check
Want to improve your nutrition? Our Body Check will help!
Personal BMI Calculation
Helpful nutrition advice
Products to help hit your goal
Get started