No-Bake Salted Caramel Cheesecakes
melts on your tongue
If this isn't a dreamy recipe, we don't know what is. Our Salted Caramel Protein Cream truly shines on the top of these sweet cheesecakes. You don't need an oven, but you will need some time – these salted caramel cheesecakes need to chill overnight. We recommend you start this recipe the night before you intend to serve it. It's worth your time. They are a great dessert or a treat to bring with you for the next time you visit friends.
Preparation
Set the can of coconut milk upside down in the fridge overnight. If you skip this step, you can also pop it into the freezer upside down for 30 minutes before starting.

Line a small (15x15cm) square baking tray with plastic wrap.

To make the crust: Press the Protein Balls flat with the back of a spoon or with your hands. Add to the bottom of the baking tray. Press with your fingers until it's spread evenly. The best way to do this is to put another sheet of plastic wrap on top for the pressing. (Remove it before you move on!)

Take the coconut milk out of the fridge or freezer. Flip back right-side-up and open the can. Now the creamy part should be solid. Take only this solid, creamy part and put it into a bowl. Save the liquid for smoothies, etc.

Add Flavor Kick to the coconut cream. Use a mixer or a beater to blend together on the highest setting for 2 minutes, until stiff.

In another bowl, whisk the cream cheese, lemon juice, and lemon zest until creamy.

Now add the cream cheese mixture to the coconut mixture. Blitz together for a few seconds on the lowest possible speed, just until everything has mixed and is fluffy. Don't mix for too long.

Spread the mix evenly on the prepared crust. Refrigerate for 6-8 hours to firm up. This step is important and is best if done overnight!

Take the salted caramel cheesecakes out of the fridge. Lift out of the baking dish and carefully remove the plastic wrap. Cut into 6 pieces.

Soften the Protein Cream in the microwave or over a double boiler for 30 seconds. Top the salted caramel cheesecakes with the softened Protein Cream. Garnish with a pinch of salt.

Enjoy!
Our Tip
You can vary up the recipe on these caramel cheesecakes. If you don't love the gentle coconut flavor, switch out the coconut milk for 200ml of heavy cream.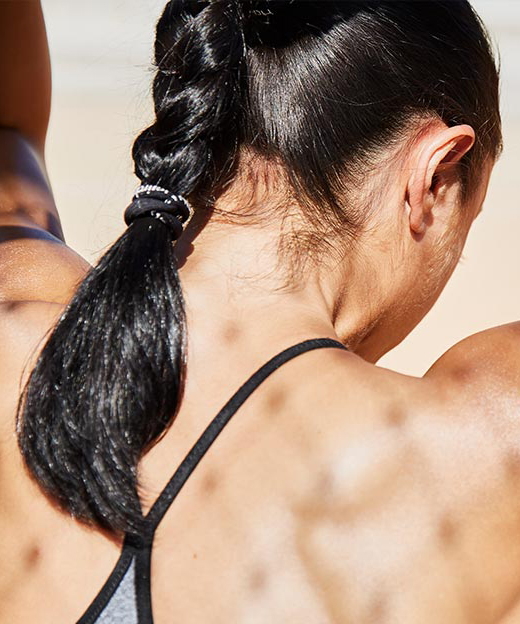 Free Body Check
Want to improve your nutrition? Our Body Check will help!
Personal BMI Calculation
Helpful nutrition advice
Products to help hit your goal
Get started