Mussel Curry with Lemongrass Coconut Broth
a creamy & fragrant coconut curry with a special tip for boosting the protein
A creamy curry coconut milk broth, infused with lemongrass, makrut lime leaf & coriander for a fragrant, Thai-inspired mussel curry. To increase the protein content whilst making the sauce creamy, we blend in silken tofu along with coconut milk. The mussels are steamed in the flavourful curry base which helps them to absorb the rich flavours. Served with Thai basil, thinly sliced finger chillies and cooked quinoa.
Preparation
Add the quinoa to a medium pot and cover well with water and a pinch of salt. Bring to the boil then turn down to simmer for 10-12 minutes until cooked through but still slightly chewy. Drain then return to the pot and cover with a lid - set aside for 5 minutes so that the excess moisture can be absorbed.

Heat the coconut oil in a medium pot over a medium heat. Add the garlic, chillies, lemongrass, shallot and ginger, stirring occasionally for 2 minutes. Add the coconut milk, lime leaves, fish sauce and sugar then allow to simmer until reduced down by half. Stir in the broccoli, choy sum and peas.

Pick through the mussels and discard any with cracked shells or open shells. Remove any beards from the mussels.

Add the mussels to the pot of coconut milk and cover with a lid. Allow to steam for 5 minutes, shaking the pan occasionally, until the shells have opened.

Remove from the heat and pass through a sieve (strainer), catching the liquid in a bowl. Add the silken tofu, coriander and lime to the liquid then blend, either in a blender or directly in the bowl using a stick blender, until smooth.

Divide the cooked quinoa between 4 bowls. Top with the soup and finally the mussels and vegetables. Garnish with fresh coriander, thai basil and sliced Thai green chillies.

Enjoy!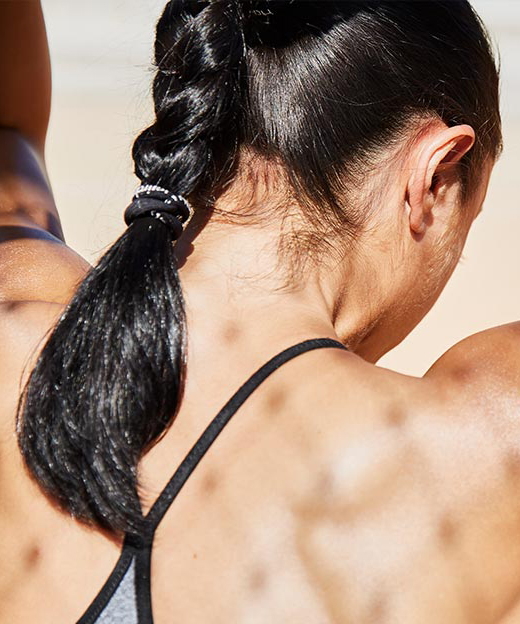 Free Body Check
Want to improve your nutrition? Our Body Check will help!
Personal BMI Calculation
Helpful nutrition advice
Products to help hit your goal
Get started