Matcha Nice Cream
Healthy ice cream in just 5 minutes
Soft and creamy ice cream for breakfast? Wake up, you're not dreaming! Low-fat, sugar-free, and vegan, at that. Our Nice Cream uses bananas as a base, which makes it incredibly easy and super clean. A scoop of matcha and a shake of Protein Muesli add a kick of nutrients and protein. Grab yourself a scoop as part of a healthy breakfast or snack any day!
Preparation
Slice the banana and place in a freezer-proof box or plate. Freeze overnight.

The next day, add the banana slices and the matcha powder to a high-powered blender or food processor. Blend until creamy.

Every now and then, mix with a spatula to loosen the mixture. Add a splash of water to loosen the consistency if needed.

Scoop the nice cream into a bowl and top with the Protein Muesli. Enjoy while cold.

Enjoy!
Our Tip
You can make nice cream in all kinds of flavor combinations. Try replacing the matcha powder with any of these: a handful of strawberries, raspberries, blueberries, or mango. Or toss in a tablespoon of cocoa powder or peanut butter instead. The more colorful, the better!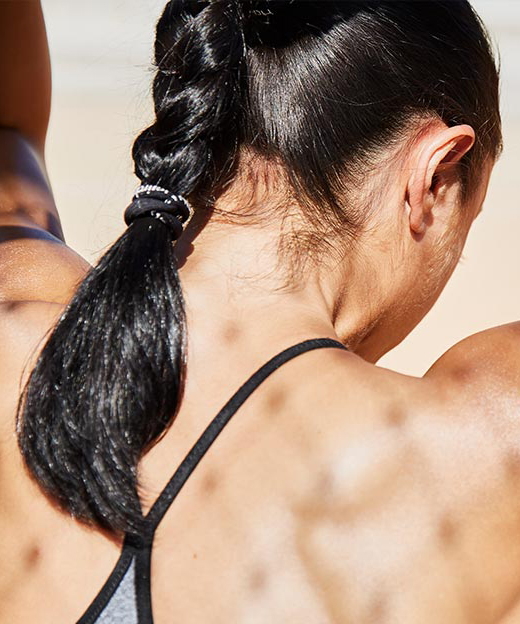 Free Body Check
Want to improve your nutrition? Our Body Check will help!
Personal BMI Calculation
Helpful nutrition advice
Products to help hit your goal
Get started