Low-carb Chocolate Zucchini Cake
Moist, rich, flourless chocolate cake
Bake with zucchini and you'll be rewarded with the most delicious, moistest cake. Sounds odd, but it's true. Zucchinis have a neutral flavor and are packed with water. Want to know what else we love about this low-carb chocolate zucchini cake? It's totally free of flour, sugar, and oil, but still tastes exactly like an amazing chocolate cake.
Preparation
Preheat the oven to 180° C.

Grate the zucchini and squeeze it firmly to remove as much excess liquid as possible. Empty into a large bowl.

Stir in sweetener and eggs.

Add the hazelnut flour, cocoa powder, baking powder and Whey Protein to the bowl. Mix until a smooth batter is formed.

Line a loaf pan with parchment paper and pour the batter into it. Bake the cake for 50 minutes, or until a toothpick inserted into the thickest part of the cake comes out clean. Set aside to cool.

Melt the Protein Chocolate over a double boiler. Drizzle over the chocolate zucchini cake once the cake has cooled.

Enjoy!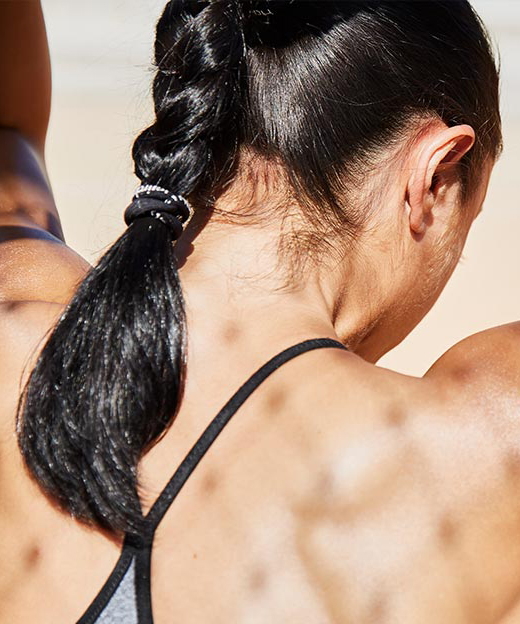 Free Body Check
Want to improve your nutrition? Our Body Check will help!
Personal BMI Calculation
Helpful nutrition advice
Products to help hit your goal
Get started