Lemon and Thyme Roast Chicken with Spring Vegetables
a warming roast dinner for weekend dining
This roast chicken with spring vegetables is covered with a lemon, thyme & fennel seed rub for a fragrant flavour. Served with creamy mashed potatoes, enriched with olive oil and our
neutral whey protein powder
.
Preparation
Preheat the oven to 200C/ 400F fan (220C/ 430F non-fan).

Toast the fennel seed in a small pan until fragrant then grind in a pestle and mortar until fine. Mix in the lemon zest, thyme leaves, a good pinch of salt and black pepper, and the olive oil. Rub this mixture under the chicken skin in a thin layer.

Add the celery to a large roasting tin and place the chicken on top. Sprinkle the skin with salt and tie the legs together with butcher's string. Roast for 1 hour, basting the chicken with juices from the pan occasionally.

Add the carrots, spring onions and cabbage to the pan. Baste them with some of the juices and return to the oven for 30 minutes. Add the asparagus to the tin and cook for 5 more minutes.

Remove from the oven and set aside, covered with foil, to rest.

For the mash: Place the potatoes into a large pot and cover with cold water. Season the water with salt and place over a high heat on the stove. Bring to the boil then turn the heat down and simmer untl very tender, 15-20 minutes.

Remove from the heat and drain the potatoes then return them to the pot and mash with a potato masher until smooth. Add the oil and whey protein and mash again. Season with salt and black pepper, to taste.

To serve: Carve the chicken and serve with the vegetables, juices from the pan and the mashed potatoes.

Enjoy!
If you'd like to have a gravy to go alongside the roast chicken, simply decant any juices from the roasting tin into a small pot, thicken with a spoonful of flour on the stove and thin with water to get the right consistency. Season the gravy with salt and pepper, to taste, before serving alongside the chicken.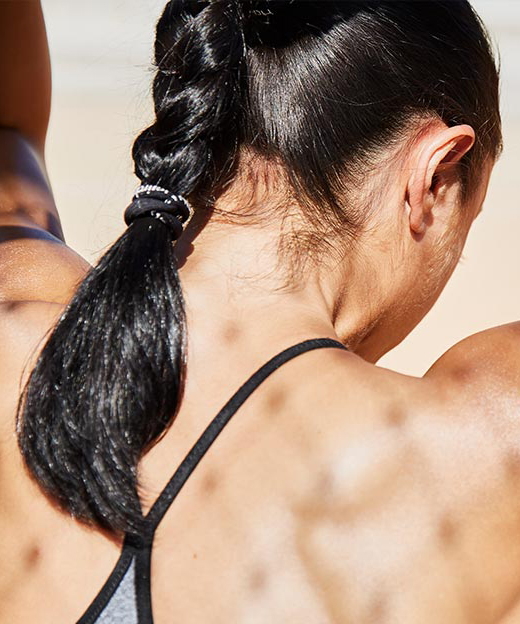 Free Body Check
Want to improve your nutrition? Our Body Check will help!
Personal BMI Calculation
Helpful nutrition advice
Products to help hit your goal
Get started