Kidney Bean Brownies
Super moist and chocolatey
Allow us to introduce the best recipe for kidney bean protein brownies! The best part about them is that they have all the taste of classic, fudgy brownies – but are made using only healthy ingredients. Want in on the secret? It's kidney beans. You can't taste them, and yet, they're what make these brownies so fudgy. This recipe uses no flour, no sugar, and no eggs. That also plays out in the nutrition facts! 1 piece is only 150 calories. Whether it's a snack or for a guilt-free dessert: watch out, these treats will get you hooked!
Preparation
Preheat the oven to 180° C.

Drain the kidney beans in a sieve and rinse well with fresh water.

Add all ingredients to a food processor or blender and blend to a smooth batter. Occasionally scrape the mix down the sides of the bowl with a spatula. Blend until totally smooth.

Grease a 20x20 baking dish or line it with parchment paper. Pour the batter into the baking dish and smooth the top with a spatula. Sprinkle with the chocolate chips.

Bake for 30 minutes. The protein brownies will still be soft when hot, but will firm up as they cool.

Don't cut the brownies until they have fully cooled! Once cool, cut into pieces. They can be stored in the fridge and taste even better the next day.

Enjoy!
Our Tip
You can switch out the kidney beans for canned chickpeas or pureed cooked sweet potatoes. We've tried both and can confirm they're both just as delicious!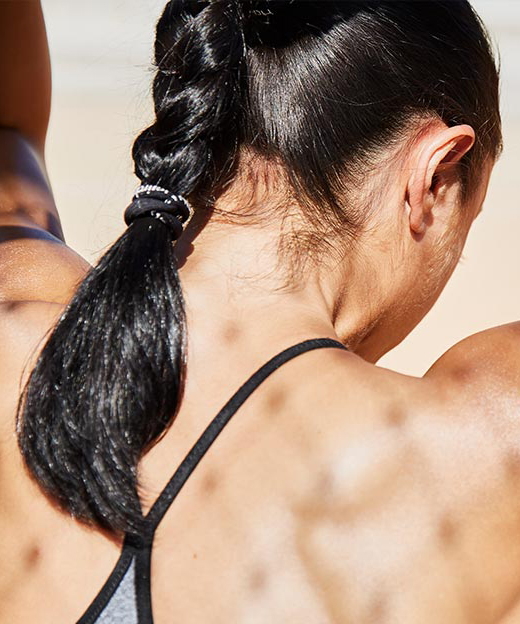 Free Body Check
Want to improve your nutrition? Our Body Check will help!
Personal BMI Calculation
Helpful nutrition advice
Products to help hit your goal
Get started