High Protein Zucchini Bread
a moist loaf cake for midday snacking
When you've got loads of courgettes around it's the perfect time to make this high protein zucchini bread! Whilst whey protein can sometimes make baked goods dry, the inclusion of grated zucchini and mashed banana keeps this loaf cake so moist and soft. Try toasting a slice of this bread and spreading it with cream cheese for a tasty snack or dessert.
Preparation
Toss the courgette with a pinch of salt and set aside for 5 minutes to draw out the moisture. Place into a sieve (strainer) and set over the sink. Squeeze out excess moisture by hand.

Tip the squeezed courgette into a bowl and add the mashed banana, eggs, coconut nectar, baking powder, cinnamon and peanut butter. Stir together until combined then add the ground almonds, whey protein and instant oats. Mix together well then tip into a lined 2lb loaf tin.

Bake for 40-50 minutes until a skewer inserted into the center of the loaf comes out clean. If the loaf is browning too quickly when it's baking, you can cover it with a piece of foil to prevent the top from burning before the center is cooked.

Tip the loaf out of the tin onto a wire rack and leave to cool completely before slicing and serving.

Enjoy!
Why not try swirling the loaf with some of our hazelnut protein cream before baking for a marbled zucchini bread. Or use chocolate whey protein and fold in some dark chocolate chips for a double chocolate zucchini bread.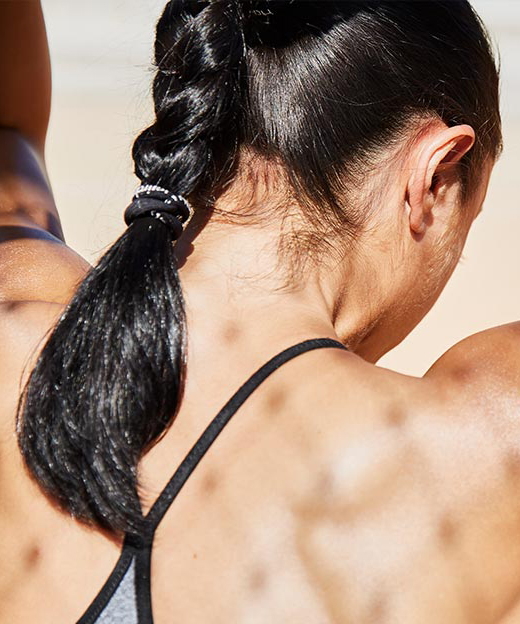 Free Body Check
Want to improve your nutrition? Our Body Check will help!
Personal BMI Calculation
Helpful nutrition advice
Products to help hit your goal
Get started