High Protein Lasagne
with a creamy ricotta bechamel
Who doesn't love a baked pasta? It's a satisfying crowd-pleaser and is perfect for meal prep! This macro-friendly recipe uses high protein lasagne sheets layered with a simple pork ragu, bechamel and Parmesan cheese. I've used chickpea flour to thicken the bechamel which adds a little extra protein & fibre to the sauce. It also means that, along with the use of yellow lentil lasagne sheets, the whole thing is gluten free. Stirring ricotta into the bechamel packs an extra protein punch and makes the sauce so creamy. If you can't get the lasagne sheets, try scattering a layer of cooked
protein pasta
between the layers of ragu and sauce, instead.
Preparation
Heat the olive oil in a wide, deep frying pan over a medium heat. Add the onion, carrot and celery with a pinch of salt. Cook, stirring occasionally, until softened and starting to brown - around 15 minutes. Tip onto a plate and return the pan to the stove.

Add the pork mince to the pan and cook, breaking it up into small pieces, until no longer pink. Pour in the tomatoes, kidney beans, beef stock and milk.Bring to the boil then turn down to simmer and leave to cook for at least 30 minutes or up to 3 hours, stirring occasionally and adding a splash of water to the pan if it looks dry. Taste and season with salt and black pepper then remove from the heat.

For the bechamel, melt the butter in a medium pot over a medium heat. Add the chickpea flour and stir in until smooth. Gradually whisk in the milk to get a smooth sauce. Keep cooking until it thickens then remove from the heat and stir in the ricotta. Taste and season with salt and black pepper as needed.

Preheat the oven to 180C.

Spread some of the ragu into the base of a deep rectangular baking dish. Top with a single layer of the lasagne sheets, then with ⅓ of the ragu, ⅓ of the bechamel and ⅓ of the grated Parmesan. Repeat this layering twice more to use everything up.

Bake for 35-45 minutes until the top is golden and bubbling. Let cool for 10 minutes before slicing and serving.

Enjoy!
For the highest protein boost, try to look for a ready-made beef stock in the chilled section of the supermarket. These fresh meat stocks tend to be higher in protein than stock cubes (mine had 4.4g protein per 100ml beef stock) & have a richer flavour, too.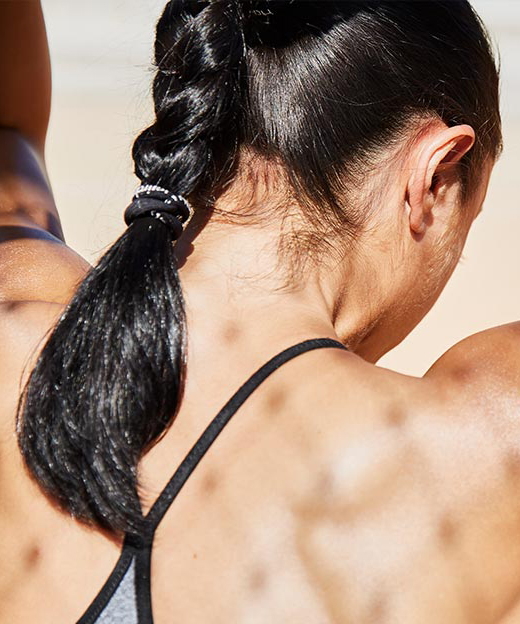 Free Body Check
Want to improve your nutrition? Our Body Check will help!
Personal BMI Calculation
Helpful nutrition advice
Products to help hit your goal
Get started