Healthy Spanakopita
a crispy spinach & feta pie
With its crispy filo crust and cheesy spinach filling, this healthy spanakopita will be an easy favourite. A sprinkling of sesame seeds on top boosts the flavour, along with lemon zest, fresh herbs and spring onions.
Preparation
Preheat the oven to 180C.

Place the spinach into a colander over the sink and squeeze to remove excess moisture. Tip the squeezed spinach into a large bowl and crumble in the feta, add the ricotta, fresh herbs, spring onions, eggs, oregano, garlic granules and lemon zest. Mix together thoroughly and season with a pinch of salt.

Line a deep, 20 cm cake tin (or a baking dish) with the filo, brushing each layer with a thin layer of olive oil before laying the next one on top. Tip the spinach mixture into the middle then pull the edges of the filo in to create a crust around the spinach. Brush the top with any remaining olive oil and sprinkle with the sesame seeds.

Bake for 30-40 minutes until golden and crispy. Slice into quarters and serve the healthy spanakopita warm.

Enjoy!
I like to use a big bag of frozen spinach but if you can't find that, feel free to buy fresh spinach and steam that instead, making sure to let it cool and squeeze out extra moisture before mixing in.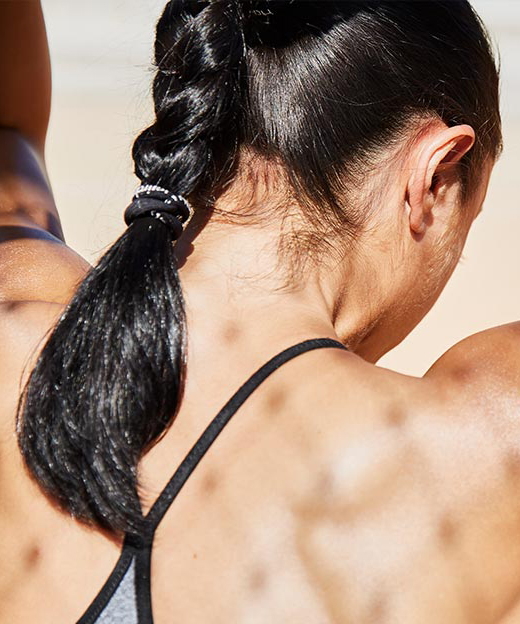 Free Body Check
Want to improve your nutrition? Our Body Check will help!
Personal BMI Calculation
Helpful nutrition advice
Products to help hit your goal
Get started