Healthy Chunky Granola
crunchy clustery granola packed with nuts & seeds
Do you like cluster-y, chunky granola which is crisp and not-too-sweet? Well this healthy chunky granola is for you! With a sweet flavour from our
caramel whey protein
and a handful of rolled oats & nuts for crunch. The secret to making chunky granola is by mixing egg whites into the oats which helps them stay together in larger chunks as it bakes. You can also break the granola into whatever size chunks you like! If you don't like nuts/seeds, feel free to leave them out. If you like things a bit sweeter, try mixing a handful of dried fruit into the granola 
after
it's been baked.
Preparation
Preheat the oven to 140°C and line a baking tray with baking paper.

Combine the oats, nuts/seeds, protein and salt in a large bowl.

In a jug or medium bowl, mix the applesauce/banana, maple syrup and egg whites. Melt the coconut oil and mix that in too. Pour into the large bowl of oat mixture and stir together until everything is fully coated.

Sprinkle the mixture onto the lined tray and press down to make a single, thin sheet of granola.

Bake for 15 minutes then rotate the tray 180-degrees and return the the oven for 15 minutes. Rotate 180 degrees and return to the oven for 15 more minutes.

Remove the tray from the oven and break the granola into chunks (choose however large/small you want them to be). Mix the chunks around on the tray and spread out into an even layer then return to the oven for a final 15 minutes.

Remove from the oven and allow to cool completely - it'll crisp up as it cools. Transfer to an airtight jar and store at room temperature for up to 1 month.

Enjoy!
For a delicious variation, replace the caramel whey protein with our
chocolate peanut butter whey protein
and mix a handful of chopped dark chocolate into the granola after it's been baked and has fully cooled.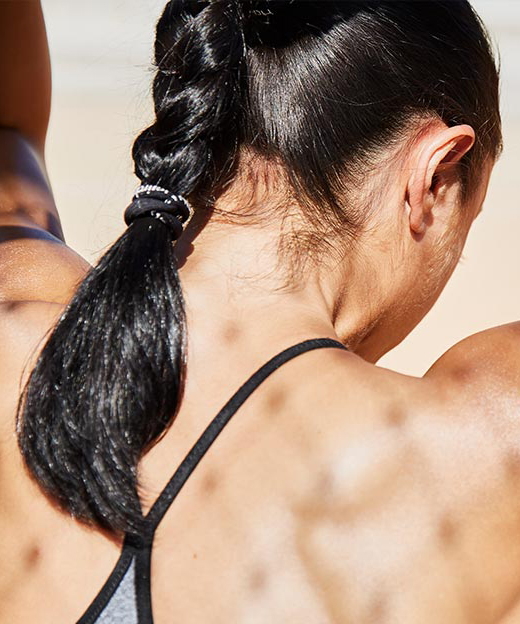 Free Body Check
Want to improve your nutrition? Our Body Check will help!
Personal BMI Calculation
Helpful nutrition advice
Products to help hit your goal
Get started