Glass noodle salad with smoked tofu
Try a spin around the globe with these flavors
Glass noodles should definitely be a part of your routine! They are ready in a flash and are very versatile. We offer a fresh, vegan glass noodle salad that tastes extremely delicious, especially on warm days.
Preparation
Put the glass noodles into a large bowl. Cover with boiling water and let them stand for 6 minutes.

Cut the tofu into cubes and fry briefly in a pan with oil.

Cut the carrot and spring onion into fine slices. Quarter the tomatoes. Finely chop the garlic and ginger

Mix the lime juice, garlic, ginger, soy sauce and chili flakes together. Season with a little salt and pepper.

Drain the noodles and rinse them. Pour into a deep bowl and stir in the dressing.

Add the vegetables and the tofu. Mix and season to taste and garnish with coriander.

Enjoy!

Our Tip:
Not a fan of tofu? Then try 
smoked tofu!
 We guarantee that this type of tofu will win you over. Unlike natural tofu, it comes already marinated and has a 
spicy and smoky
 aroma. It tastes a bit like 
smoked ham
. And on top of that, it delivers a lot of 
plant protein!
Or try another sauce...
How about a creamy peanut sauce? It goes just as well with glass noodles as it does with stir-fry vegetables.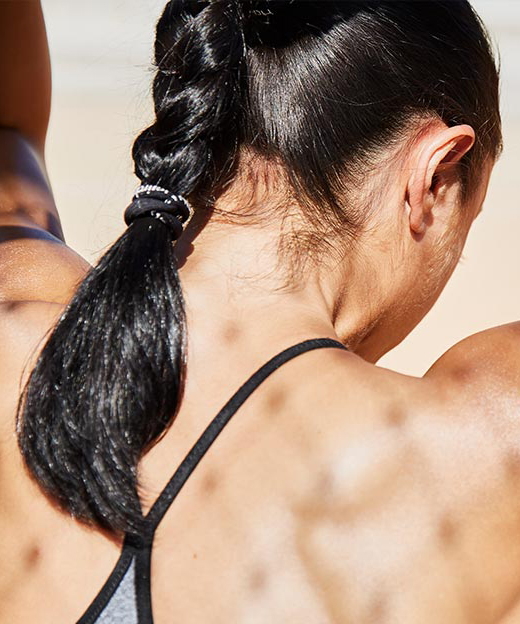 Free Body Check
Want to improve your nutrition? Our Body Check will help!
Personal BMI Calculation
Helpful nutrition advice
Products to help hit your goal
Get started