Fitness Arancini Recipe
oven-baked rice balls filled with mozzarella
Make arancini and catapult yourself straight to Italy. This Sicilian specialty is made of rice (usually leftover risotto) rolled into a ball, filled, and fried. We won't fry them, of course, in our kitchen. We opt for the oven to keep the fat content lower – but they still stay moist. Our crispy coating is made of Protein Flakes, keeping them gluten-free and increasing their protein values.
Preparation
Heat the olive oil in a pot over medium heat. Saute the onions until they are transparent.

Add the risotto rice to the pot. Saute until it also turns transparent. Add a splash of vegetable broth and stir.

Gradually add the rest of the vegetable broth, stirring frequently. Always add only enough broth to just cover the rice, then let it absorb the liquid before adding more.

After 20 minutes, when the rice is cooked, add the parmesan and stir. Allow to cool fully.

Preheat the oven to 200° C.

Cut the mozzarella into 9 cubes. Shape the risotto into 9 fist-sized balls, and press a cube of mozzarella into the middle of each one. Reshape the ball so the mozzarella is covered.

Beat the egg in a shallow bowl. Blitz the Protein Flakes in a food processor until they're ground finer. Spread them on a plate.

Coat each ball first with the beaten eggs, then roll in the Protein Flakes to coat all over.

Place the arancini on a piece of parchment paper on a baking tray.

Spray with an oil spray and bake for 25-30 minutes, until golden-brown.

Serve with tomato sauce if desired.

Enjoy!

Our Tip
Which rice should you use for arancini? We use risotto rice - a round-grain rice. Look for arborio, vialone, or carnaroli, and stay away from the rice-pudding sort, as it gets sticky and soft when it's cooked. Arancini need their rice to stay firm, just like it is in a risotto.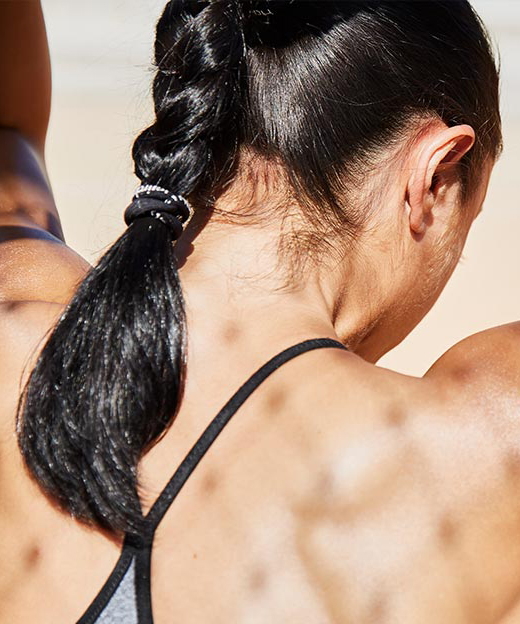 Free Body Check
Want to improve your nutrition? Our Body Check will help!
Personal BMI Calculation
Helpful nutrition advice
Products to help hit your goal
Get started