Easy protein vegetarian pasta bake
creamy, light, high-protein
If you think that pasta bakes are off-limits to anyone who eats health-conscious, think again! Make the right decision when it comes to your pasta, and you won't be putting any empty calories into your body. Our high-protein vegetarian pasta bake only features ingredients which we know won't lead you astray from your goals. Go on, spoon yourself a plateful of this temptingly creamy pasta. It'll make you and your muscles happy!
Preparation
Preheat the oven to 200° C (convection and broiler).

Ingredients:

0.5 EL onion , 60 g carrot

Peel and dice the onion and carrot.

Ingredients:

1 tbsp olive oil

Heat the olive oil in a pot on medium heat. Add the cubed vegetables and saute for 5 minutes.

Ingredients:

250 g tomato puree , 50 ml water , 1 handful basil leaves

Add the tomato puree, water, and a handful of basil leaves to the pot. Stir everything and simmer for 15 minutes.

Meanwhile, put the water for the pasta in another pot to boil.

Salt the water generously. Add the pasta and cook for 7 minutes, until al dente.

Ingredients:

100 g ricotta

Drain the pasta and add it to the pot with the tomato sauce. Add the ricotta and stir until well mixed. Season with salt to taste.

Ingredients:

 einige Basilikumblätter

Transfer the pasta mix to a casserole dish. Put into the highest rack of the oven at 200° C (convection and broiler) for 10 minutes.

Ingredients:

 a few basil leaves

Remove the vegetarian pasta bake from the oven, garnish with a few more basil leaves, and serve.

Enjoy!
Our tip
This vegetarian pasta bake can also shine with any of these ingredients: zucchini, spinach, eggplant (aubergine), mushrooms, broccoli, bell pepper, or celery.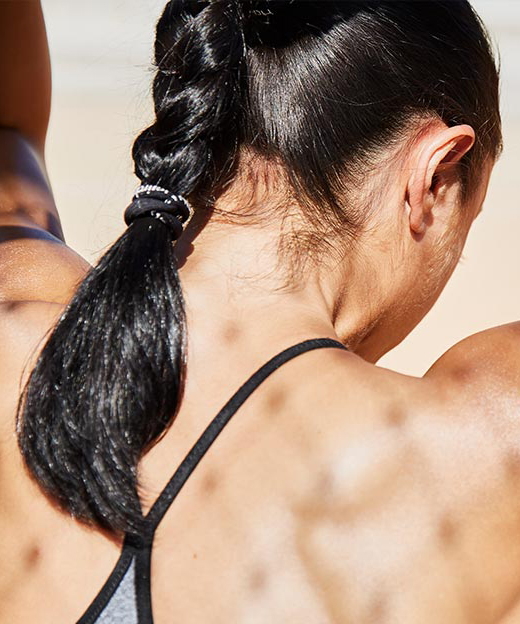 Free Body Check
Want to improve your nutrition? Our Body Check will help!
Personal BMI Calculation
Helpful nutrition advice
Products to help hit your goal
Get started