Creamy Wild Berry Shake
unbelievably fruity & creamy
Our berry shake tastes just like your favorite fruity yogurt, and does your muscles good at the same time. With less sugar, too. So creamy, so sweet, and so high in protein!
Preparation
Put the ingredients for the lighter layer into a blender. Blend until creamy.

Now put the ingredients for the darker layer into the blender, and blend these until creamy.

Pour on top of the lighter layer in the same glass.

Garnish with fresh berries of your choice.

Enjoy!
Our Tip
If you're in a hurry, you can put all the ingredients into the blender at once, without layering. You can switch out your flavors of Whey Protein - if you prefer strawberry, go for it! For an extra kick, try adding frozen berries to the blender, too.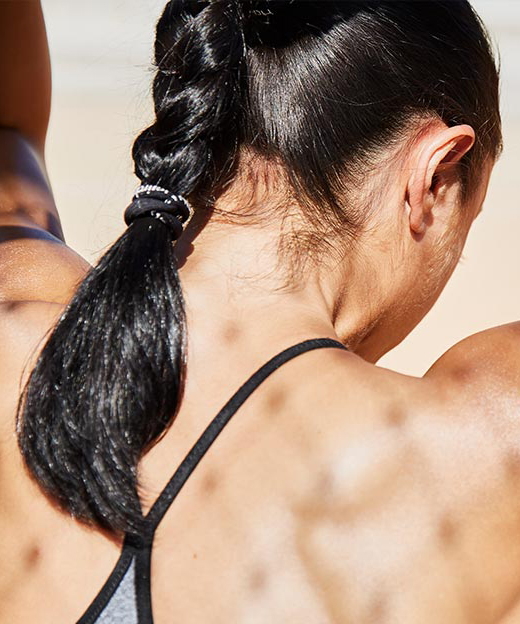 Free Body Check
Want to improve your nutrition? Our Body Check will help!
Personal BMI Calculation
Helpful nutrition advice
Products to help hit your goal
Get started