Coconut Ice Cream
scoop yourself a tropical beach
Here's a treat for the coconut lovers among us. And for anyone who wants to feed their muscles the protein they need in a most delicious way. Just a few ingredients and our Whey Protein, and you'll have a creamy coconut ice cream dream.
Preparation
Prepare the ice cream maker according to its instructions.

Empty one can of coconut milk into a large bowl.

Open the other can of coconut milk. Use a spoon to scoop just the coconut cream off the top, and add that to the same bowl.

Our Tip: Put the second can of coconut milk into the fridge for a few hours beforehand to make it easier to separate the coconut cream from the liquid. Save the liquid from the coconut milk for curries, soups, or smoothies.

Whisk in the Whey Protein.

Pour the coconut ice cream mix into the ice cream maker. Turn on the machine and let it stir until it creates a delicious coconut ice cream. Make sure to follow the ice cream maker's instructions.

Serve the ice cream immediately, garnished with toppings.

Or, if you're going to save it for later, put it into a container and garnish with the coconut flakes. Cut the Protein Balls into quarters and press into the ice cream. Freeze.

Take the coconut ice cream out of the freezer to soften up for 10 minutes at room temperature before you plan to serve it. This will make it creamier.

Enjoy!
What can I do if I don't have an ice cream maker?
Put the coconut ice cream into your freezer for 4-6 hours. Make sure to take it out and stir it around with a whisk every hour. That will make it lighter.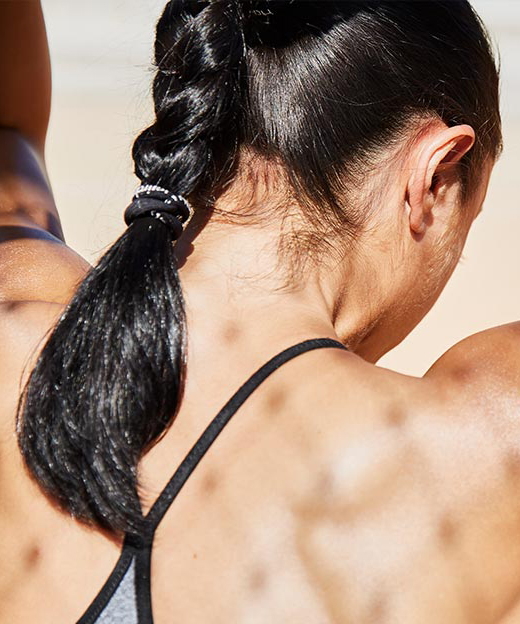 Free Body Check
Want to improve your nutrition? Our Body Check will help!
Personal BMI Calculation
Helpful nutrition advice
Products to help hit your goal
Get started