Cloud Bread Recipe
The low-carb flatbread
This bread is as light as a cloud. And it's the perfect stand-in for a flatbread! No matter whether you're cutting carbs out of your diet, eating a low-calorie diet, or are gluten-free: this cloud bread will put you in heaven. Try topping it with cream cheese and fresh veggies. Use it as a burger bun. Dip it in hummus. In our book, that makes this low-carb bread a total winner!
Preparation
Preheat the oven to 170° C.

Mix the egg yolks with the cream cheese and Baking Protein. Season with garlic powder and herbs if desired.

Add a pinch of salt to the egg whites. Beat until stiff peaks form.

Gently fold the egg whites into the egg yolk mixture. Don't mix too fully: make sure there are still patches of plain egg white foam.

Carefully portion the mix into six rounds on a parchment paper. Top with sesame seeds. Bake on the middle oven rack for 20-25 minutes, or until golden-brown.

Top your cloud bread as desired and enjoy!

Enjoy!
Our Tip
You can store the cloud bread in the fridge for up to 3 days. It tastes best when warmed back up in the oven or toaster before you eat it.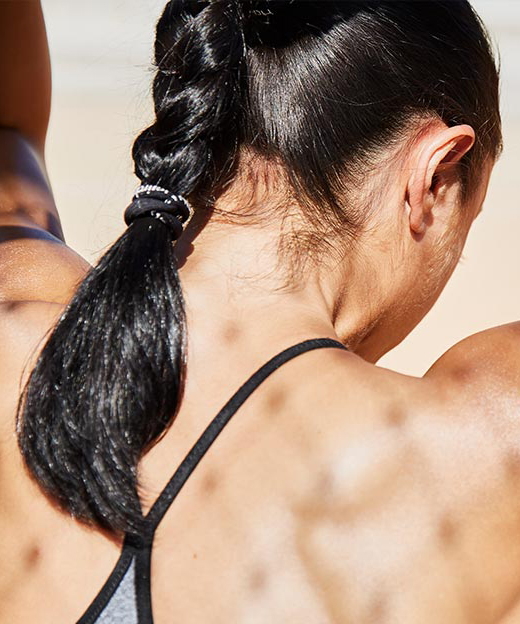 Free Body Check
Want to improve your nutrition? Our Body Check will help!
Personal BMI Calculation
Helpful nutrition advice
Products to help hit your goal
Get started