Chocolate Sweet Potato Ice Cream Sundae
i.e. why you need to try sweet potatoes for dessert
A chocolate sweet potato ice cream sundae is the perfect dessert for a hot day! The ice cream is made from frozen, blended sweet potatoes which gives the base its sweet, creamy texture. We add cocoa powder for flavour, dates for sweetness and milk to help it blend to a soft-serve consistency. Top it all off with fruit, yogurt, nuts and our chopped
protein bars
.
Preparation
Preheat the oven to 150C / 300F fan (170C / 340F non-fan). Prick the sweet potato all over with a fork, wrap it in tin foil and place into the oven to roast until very soft, around 90 minutes.

Cut the cooked sweet potato in half and scoop out the flesh into a container. Once cooled, freeze the sweet potato until solid - around 1 hour.

Tip the frozen sweet potato into a blender and add the cocoa powder, pitted dates, vanilla, salt and milk. Blitz until smooth and creamy.

Divide between 4 small bowls, roughly chop the protein bars and sprinkle them on along with the other toppings.

Enjoy!
For a vegan variation, use a non-dairy milk in the ice cream, a non-dairy yogurt on top, and swap the protein bars for our
vegan chocolate protein bars
.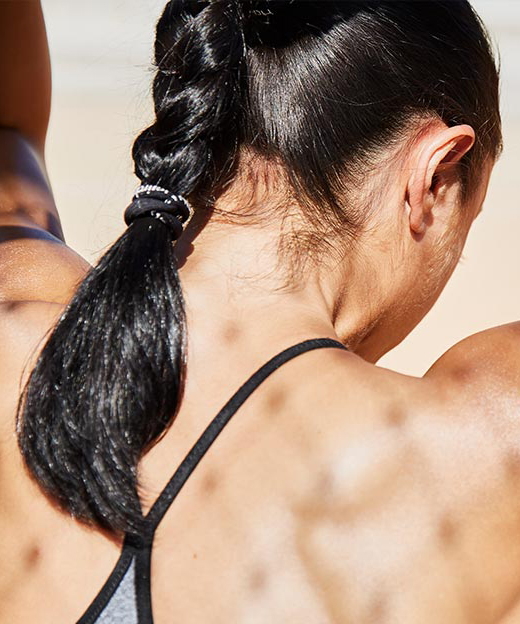 Free Body Check
Want to improve your nutrition? Our Body Check will help!
Personal BMI Calculation
Helpful nutrition advice
Products to help hit your goal
Get started