Chili con carne with rice
a quick and delicious meal to make
Hearty, flavorful, spicy – that's how a good chili should taste. You can argue about what recipe's the original, but our take on chili con carne is quick to prepare and keeps you full for a long time, because it contains a lot of protein. Two convincing reasons to try it right away!
Preparation
Cook the rice according to the package instructions.

Finely chop the onion, garlic cloves and chili peppers.

Heat a pot on medium. Add the coconut oil and let it melt. Sauté the onions briefly, then add the garlic and ground meat.

Fry for a few minutes until the meat browns. Season well with salt, pepper, paprika powder and a pinch of cinnamon. Add the chili.

Add the chopped tomatoes, tomato paste and beans and let everything simmer on medium heat for 15-20 minutes. You can also add the chocolate if you like.

If it gets too dry for you, you can add some vegetable stock to the chili. Serve with rice.

Enjoy!
CAN CHILI CON CARNE ALSO BE VEGETARIAN/VEGAN?
Yes. The vegetarian version is called 
chili sin carne
. If you use soy pieces instead of meat, you won't actually taste much difference from the classic Chili con Carne recipe. Soy is a good 
meat substitute
. You can season it as you like and whip up great vegetarian/vegan creations.
HOW DO I MAKE CHILI CON CARNE EVEN HIGHER IN PROTEIN?
Simply by using our 
Protein Flakes
 as a topping, you'll take your meal to the next protein level. 
100% vegetable protein
 for your muscles. Give it a try!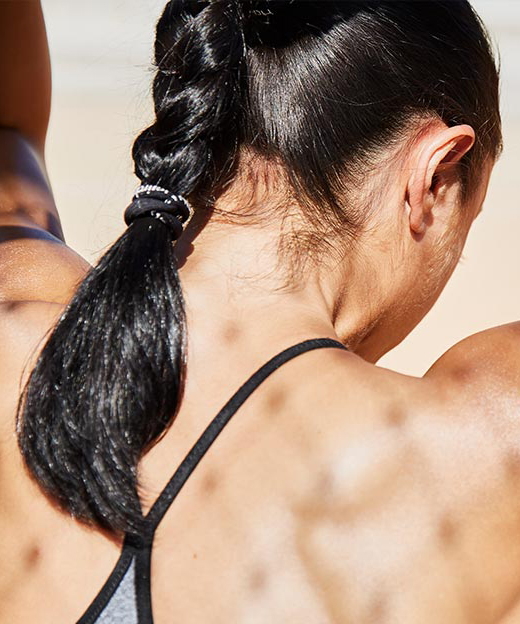 Free Body Check
Want to improve your nutrition? Our Body Check will help!
Personal BMI Calculation
Helpful nutrition advice
Products to help hit your goal
Get started