Roasted Garlic & Chicken Soup
easy oven-roasted deliciousness
A delicious and easy chicken soup. Just roast the chicken with the vegetables (and whole roasted heads of garlic) to bring out the roasty, caramelised flavours of the vegetables, then simmer in a pot to infuse the flavours into the broth. Serve with
protein pasta
for a filling dinner.
Preparation
Preheat the oven to 180C (350F).

Combine the celery, carrots, onions, thyme and rosemary in a deep roasting dish. Cut the heads of garlic in half and add to the dish. Drizzle with the oil and toss together to coat.

Place the chicken thighs on top of the vegetables and season with salt and black pepper.

Bake for 30 minutes then stir everything and return to the oven. Turn the heat up to 200C fan and cook for a further 15-20 minutes, until the chicken skin has turned golden.

Remove the thyme and rosemary stems from the roasting dish and discard. Remove the halved heads of garlic from the pot and set aside to cool.

Tip the remaining contents of the roasting dish into a large pot with the chicken stock, chickpeas and soy sauce. Bring to the boil on the stove and then turn down to simmer for 10 minutes, skimming off any foam that floats to the surface.

Add the pasta and kale and cook according to the time on the pasta packet.

Remove the chicken from the pot. Pull off and discard the chicken skin. Remove the meat from the bones and shred or chop into bite-sized pieces. Discard the bones and add the meat back into the pot.

Squeeze the garlic from the roasted garlic heads. Add the soft garlic cloves to the pot of soup. Divide the chicken soup between 4 bowls and serve immediately.

Enjoy!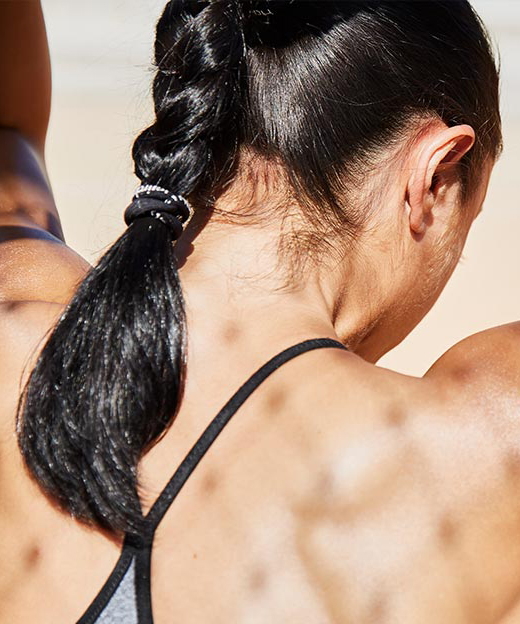 Free Body Check
Want to improve your nutrition? Our Body Check will help!
Personal BMI Calculation
Helpful nutrition advice
Products to help hit your goal
Get started