Chicken and Leek Crumble
the classic flavours of chicken pie, made easy
Whilst crumble is usually associated with dessert, we've turned it on its head here by making a savoury chicken and leek crumble. With a crunchy, thyme crumble topping and a creamy, miso-flavoured bechamel, this has all the flavours of a classic chicken and leek pie, without needing any pastry skills! Using Protein Pancake Mix in the topping instead of flour gives it a boost of extra protein, too.
Preparation
Preheat the oven to 180C / 350F fan (200C / 400F non-fan).

Add the oil to a large frying pan over a medium-low heat then add the leeks. Stir to coat then cover with a lid and turn the heat to low. Cook for 10 minutes until the leeks are soft then tip them into a baking dish.

Return the pan to the heat and add the chicken breast chunks, cooking until golden all over and cooked through. Add them to the same baking dish as the leeks.

Return the pan to the heat and add the spinach along with a small splash of water. Cover with a lid and place over a low heat. Leave until the spinach has wilted - around 2 minutes. Remove the lid and drain then add the spinach to the baking dish.

For the sauce: Heat the oil in a medium pot over a medium heat. Add the flour and stir to make a paste, cooking for around 1 minute. Gradually whisk in the milk followed by the chicken stock until you have a smooth, creamy sauce. Finally stir in the miso and season with black pepper, to taste.

Pour this sauce all over the contents of the baking dish, stirring to combine.

For the crumble topping: Place the pancake mix, oats, almonds and thyme into a large bowl and mix. Add the olive oil and water and mix by hand to get a damp, crumbly mixture.

Spread this evenly on top of the fillings in the baking dish. Bake for 10-15 minutes until golden on top.

Enjoy!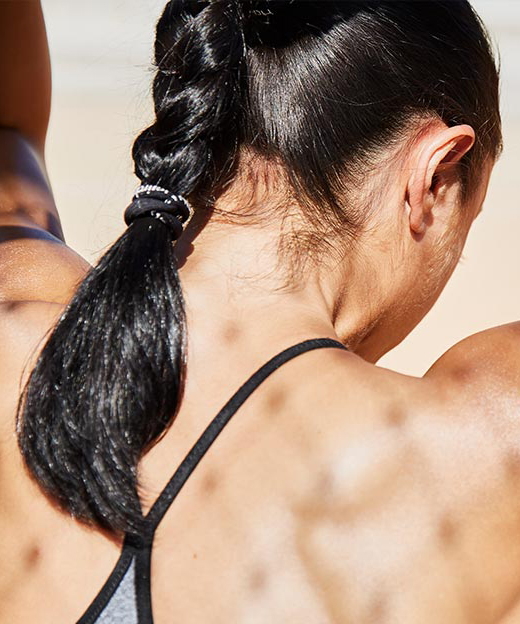 Free Body Check
Want to improve your nutrition? Our Body Check will help!
Personal BMI Calculation
Helpful nutrition advice
Products to help hit your goal
Get started