Chicken Avocado Pesto Pasta (High Protein)
vibrant & creamy homemade pesto
You'll never look back after making this creamy, high-protein pesto with basil, parmesan and avocado! I've used it in this chicken avocado pesto pasta for a tasty weeknight meal. Using a lentil or chickpea-based pasta is a super easy way to boost the protein content of this meal (plus, if you want, you can leave the chicken breast out and the meal will still have a generous amount of protein in it!). 
Preparation
Blend all the pesto ingredients together until smooth - you can either do this in a small food processor/blender or in a jug using a hand blender. You can add 1-2 tbsp water to the pesto to help it blend properly, if needed.

Bring a medium pot of salted water to the boil. Once boiling add the pasta and cook according to the directions on the packet. Around 6 minutes before the pasta is done, add the broccoli to the pot and let it cook with the pasta. Once both are cooked through, drain and return to the pot.

Meanwhile, heat the olive oil in a large, non-stick frying pan over a medium heat. Add the chicken breast chunks and cook, turning occasionally, until browned all over and cooked through - around 10 minutes. Now add the grated courgette and stir until softened - around 2 minutes.

Stir the pesto into the pot of pasta along with the chicken and courgette. Divide between two plates and serve.

Enjoy!
If you have leftover pesto, chicken avocado pesto pasta isn't the only thing you can use it for! Try spreading it in a sandwich made with our
protein bread
or dollop onto a salmon fillet before baking in the oven.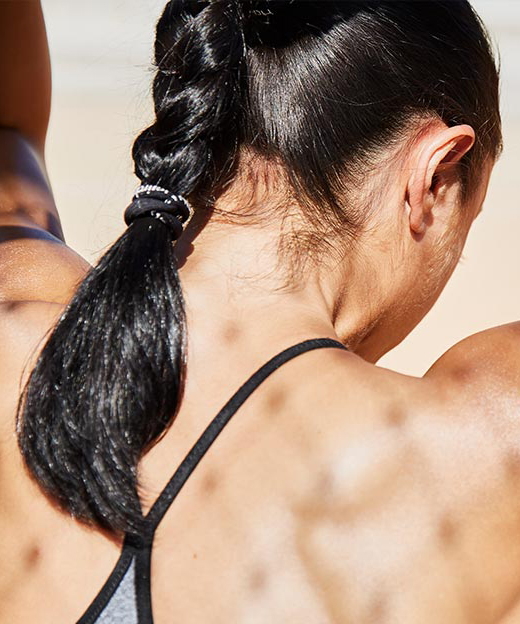 Free Body Check
Want to improve your nutrition? Our Body Check will help!
Personal BMI Calculation
Helpful nutrition advice
Products to help hit your goal
Get started