Cauliflower Hummus with Protein Crackers
with crispy, seeded protein crackers for dipping
A creamy cauliflower hummus, made with the flavors of classic hummus, without the chickpeas!
Serve it up with some homemade, high protein crackers and fresh veggies for a tasty snack.
Preparation
Preheat the oven to 180C / 350F fan (200C / 400F non-fan). Place the coconut oil onto a large, rimmed baking tray and put into the oven for 1 minute to melt.

Add the cauliflower florets and toss to coat in the oil. Roast for 35-45 minutes until golden, flipping the cauliflower over halfway through the cook time.

Place the cauliflower into a food processor or blender and add the tahini, garlic, lemon juice and salt. Blitz until smooth. You can also do this with a hand blender in a large bowl.

For the Crackers: Combine the pizza mix and lukewarm water. Stir together then gently knead. Cover and rest for 10 minutes.

Using some of the protein pizza mix for dusting, roll out the dough between two pieces of baking paper until around 2mm (⅛-inch) thick. Peel off the top layer of baking paper, brush the dough with water and sprinkle on the seeds and flaky salt. Gently roll over the dough to press the seeds in.

Cut the dough into roughly 4cm (1.5-inch) squares (no need to separate them out).

Bake the crackers for 20-25 minutes at 180C / 350F fan (200C / 400F non-fan) until crisp and golden.

Enjoy!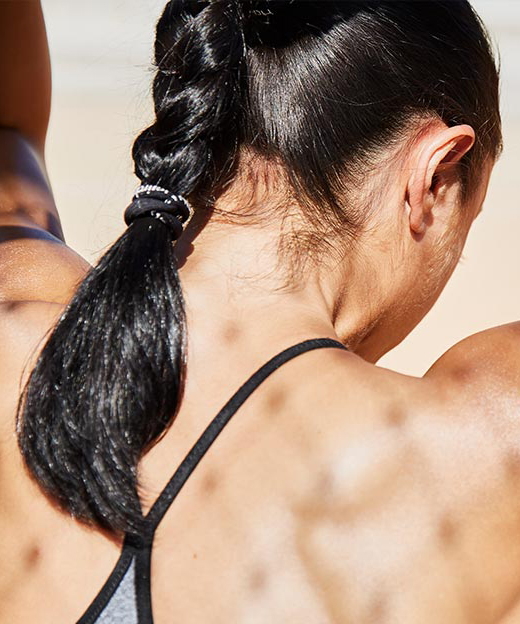 Free Body Check
Want to improve your nutrition? Our Body Check will help!
Personal BMI Calculation
Helpful nutrition advice
Products to help hit your goal
Get started