Protein Brownie Ice Cream Sandwiches
with caramel protein nice cream
These
protein brownie
ice cream sandwiches are filled with a
caramel protein
banana nice cream making them such an easy Summer dessert to share with friends. These chocolate-packed bites are perfect for stashing in the freezer for a hot day.
Preparation
Preheat the oven to 175°C (350°F).

Combine the protein brownie mix with the milk and stir to get a smooth batter. Spread into a lined 8-inch (20cm) square cake tin, sprinkle with the chocolate chips, then bake for 15-20 minutes until a toothpick inserted into the centre of the brownies comes out clean. Set aside to cool completely.

Place the frozen banana slices into a food processor and blitz until broken down into very small pieces. Add the water and keep blending until the mixture is smooth and creamy - you'll need to stop the food processor a few times to scrape down the sides. Once the banana is smooth, add the caramel whey and blend again to combine.

Cut the brownie in half and remove one of the halves from the brownie tin.

Spread the banana ice cream over the half of the brownie which is in the tin.

Top with the second half of the brownie then freeze until firm - around 3 hours - then slice into 6 bars. Store, individually wrapped, in the freezer for up to 3 months. Allow the brownie ice cream sandwich to thaw at room temperature for 10 minutes before serving to allow the ice cream to soften slightly.

Enjoy!
Love mocha more than caramel? Try replacing the caramel whey with our
coffee whey protein
for a simple flavour swap.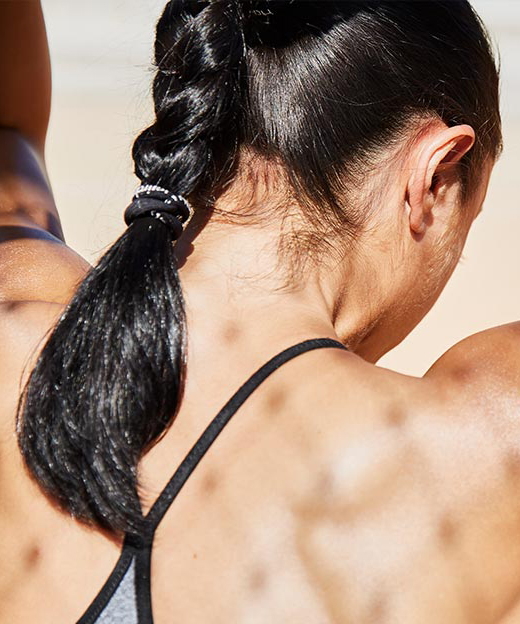 Free Body Check
Want to improve your nutrition? Our Body Check will help!
Personal BMI Calculation
Helpful nutrition advice
Products to help hit your goal
Get started