Blueberry Protein Baked Pancake
batch-made, fluffy, American-style pancakes
If you don't want to stand over the stove flipping pancakes, give this baked pancake a go! The batter is quick to mix up and bakes into an American-style pancake which is fluffy & thick. Using our
instant oats
in the mixture increases the fibre content whilst keeping them moist. And we mix in
vanilla whey protein
(although you could use whatever flavour of protein you have!) which gives the pancakes a sweet and delicious flavour.
Preparation
Combine the oats, flour, protein powder, baking powder, bicarbonate of soda and salt in a large bowl and stir until evenly combined.

In a jug, whisk together the yogurt, milk, melted coconut oil and eggs until smooth. Pour into the bowl of dry ingredients and fold together with a spatula or spoon until just combined.

Spread the batter evenly into the lined baking tray. Sprinkle with the blueberries and almonds then bake for 12-15 minutes, until a toothpick inserted into the middle comes out without batter attached.

Turn the oven to the grill setting and grill the pancake until golden on top (1-3 minutes) - watch it closely as it can burn easily.

Remove from the oven and allow to cool. Slice into 8 pieces and serve the baked pancake with more yogurt & some maple syrup drizzled on top.

Enjoy!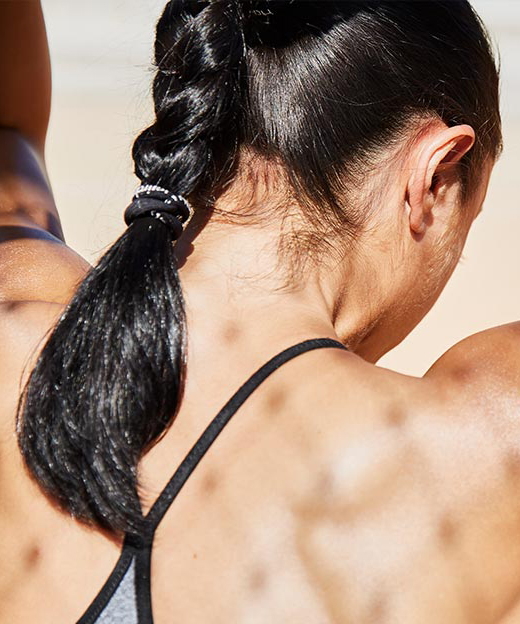 Free Body Check
Want to improve your nutrition? Our Body Check will help!
Personal BMI Calculation
Helpful nutrition advice
Products to help hit your goal
Get started