High-Protein Vegan Beet Burger Recipe
100% plant-based
If you've made a New Year's resolution to eat less meat in 2021, we're here for it – and for you! How about a juicy beet burger? High-protein, gluten-free, and vegan: what's not to love? The beetroot burger patties are a cinch to mix, and they taste out of this world when you put them between two slices of our Protein Bread with some lettuce, tomato, and avocado.
Preparation
Peel the beetroot and grate it finely. Roughly chop the onions and garlic.

Drain the kidney beans. Add these and the other ingredients to a food processor. Mix until a sticky mixture is formed. Alternatively, put everything into a high-sided bowl and use an immersion blender. It's okay if there are a few larger chunks remaining.

Form the mix into 6 patties with your hands.

Preheat a pan with a bit of oil. Cook the burgers for 3-4 minutes on each side.

Or roast them in the oven at 180°C for 30-35 minutes, flipping once halfway through.

Put the beet burger together any way you like. We are using our Vegan Protein Bread, lettuce, avocado, tomato, onions, and sprouts.

Enjoy!
Our Tip
If you're someone who doesn't love the earthiness of the beetroot, don't fret. This beet burger recipe works just as well with sweet potatoes, mushrooms, broccoli, carrots, or tofu! If you don't like your prep station looking like a red-stained mess, wear food-safe gloves and use a glass cutting board (not wood or plastic) while you're preparing the beet burgers.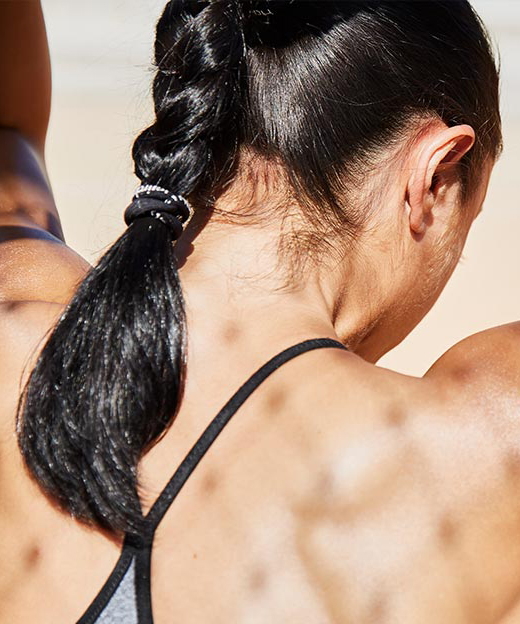 Free Body Check
Want to improve your nutrition? Our Body Check will help!
Personal BMI Calculation
Helpful nutrition advice
Products to help hit your goal
Get started