Protein Banoffee Pie
with date caramel and protein whipped cream
This classic English dessert is a rich combination of caramel, bananas and whipped cream – it's the famous Banoffee pie. I've used a combination of
chocolate chip protein cookies
, ground almonds and oats, bound with egg white and briefly baked to form the buttery biscuit base. The filling is a delicious combination of blitzed dates and our
salted caramel protein cream
to make an easy replacement for condensed milk caramel. Add sliced bananas on top, followed by a combination of yogurt whipped cream and
vanilla protein powder
for a sweet & light topping.
Preparation
Preheat the oven to 180C (350F).

Blitz the protein cookies and oats until broken down into a fine crumb. Add the almonds and egg white and blitz so that it comes together. Press the mixture into a 6-inch, loose-bottomed tart tin over the base and up the sides, into an even layer. Bake for 7-10 minutes until starting to turn golden at the edges.

Cover the pitted dates with boiling water and set aside to soak for 10 minutes to soften them. Drain and them blitz with the protein cream and water to get a smooth caramel. Spread this into the baked tart case to make an even layer. Top with the sliced bananas.

Whip the cream in a medium bowl until you get soft peaks then mix in the yogurt and protein powder until smooth and light. Spread this over the bananas in the tart tin then sprinkle with the grated chocolate, if using.

Serve the banoffee pie now, cut into 6 pieces, or chill until needed (up to 2 days).

Enjoy!
For a boost of banana flavour, use our
banana whey protein
in the whipped cream topping instead of vanilla.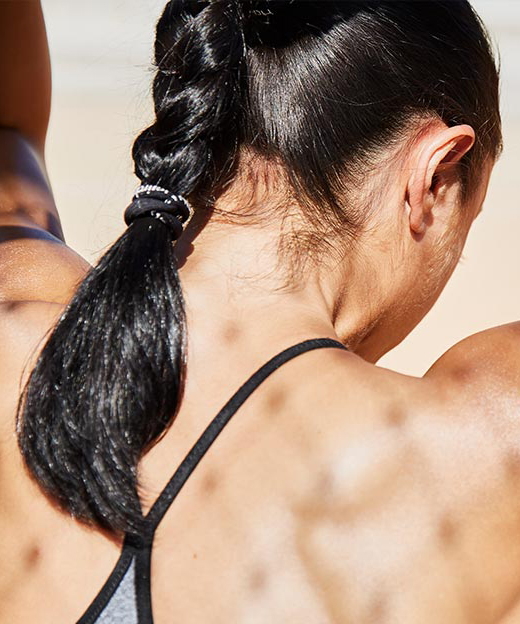 Free Body Check
Want to improve your nutrition? Our Body Check will help!
Personal BMI Calculation
Helpful nutrition advice
Products to help hit your goal
Get started