Asparagus salad with strawberries and feta cheese
A hit for any early summer barbecue
Looking for a salad to make the most of early spring's bounty? How about this… An asparagus salad recipe with fruity strawberries and salty feta cheese: it tastes like a dream and is still very low in calories!
Preparation
Wash, peel and cut the ends off of the asparagus.

Cut the spears into bite-sized pieces.

Soak the asparagus in a bit of salt water for 5-10 min (depending on thickness). Let them drip dry.

For the dressing, mix the white balsamic vinegar with 4 tbsp cold water and honey. Season with salt and pepper. Gradually stir in the oil.

Roast the pine nuts in a dry pan, tossing occasionally until golden brown.

While they roast, wash and dry the arugula (rocket) well.

Wash and clean the strawberries, then halve or quarter them depending on size.

Mix the asparagus, strawberries, arugula (rocket), pine nuts and dressing and place onto plates.

Crumble the feta cheese into large pieces over the plates.

Now you can enjoy a light & low calorie summer salad every day!

Enjoy!
Our Tip
This balanced seasonal salad works wonderfully as a summer salad at any grill party, as a starter for a vegetarian menu or as a side dish for meat or fish.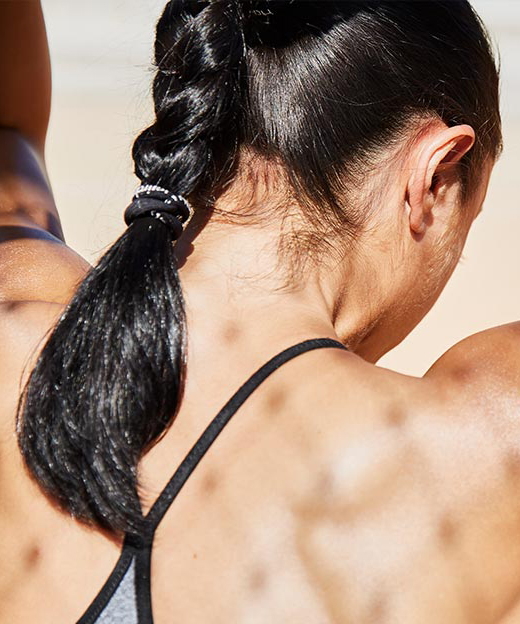 Free Body Check
Want to improve your nutrition? Our Body Check will help!
Personal BMI Calculation
Helpful nutrition advice
Products to help hit your goal
Get started