Asian cauliflower salad with fennel
deliciously delightful warm or cold
This summery salad gets its special taste from the combination of oven-roasted vegetables and some Asian ingredients for the dressing. An exciting idea for the next barbecue!
Preparation
Preheat the oven to 180 degrees Celsius (convection).

Divide the cauliflower into small florets and slice the fennel.

Place both on a baking tray lined with baking paper and sprinkle with coconut oil. Add salt and pepper and mix well. Roast in the oven for about 25 minutes until both have a brown surface.

For the dressing, mix the lime juice, chopped ginger, soy sauce, agave syrup, rice vinegar and sesame oil in a large bowl.

Cut the red cabbage and spring onions into fine strips. Roast the cashews in a pan without oil and then chop them.

Place all the vegetables in the large bowl and mix with the dressing. Garnish with the cashews, coconut chips and some chili.

Tear the coriander into smaller pieces as desired and add it to the dressing to taste.

Enjoy!
OUR TIP
This dish can easily be turned into a full meal. Add about 100g of glass noodles and you have a warm glass noodle salad. Check our similar one on
our recipe page
!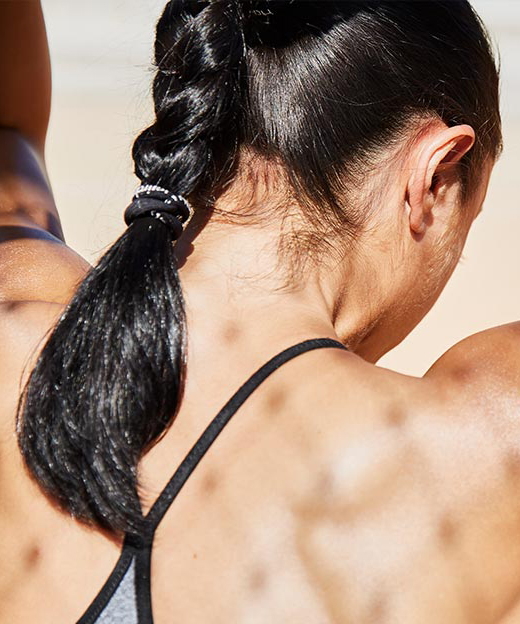 Free Body Check
Want to improve your nutrition? Our Body Check will help!
Personal BMI Calculation
Helpful nutrition advice
Products to help hit your goal
Get started