Caramel Apple Crumble for One
a quick, fruity dessert..just for you!
Making toasting oats with coconut oil & maple syrup in a frying pan is a great hack to make a quick crispy, oaty topping for this caramel apple crumble for one, without turning the oven on! I like adding a spoonful of the
salted caramel protein cream
to the gently stewed apples for a sweet caramelised flavour. This is a super quick dessert for when you're craving something warm and cosy.
Preparation
Cut the apples into quarters and remove the cores. Slice each quarter into bite-sized pieces. Place the slices apples into a pot with the wate and cover with a lid. Place over a medium-low heat on the stove and leave to cook for 7-10 minutes, until the apple slices are soft but not mushy.

Remove the pot from the heat, drain away the excess water, then stir in the protein cream .

For the topping, place the oats and almonds into a frying pan over a high heat on the stove. Toast the oats and almonds, stirring often, until it smells nutty and the almonds are beginning to turn light brown. Turn the heat to low and make a hole in the centre - add the coconut oil and maple syrup to the hole and allow to melt. Stir into the oats/almonds until everything is fully coated. Remove from the heat and set aside to cool (it will crisp up as it cools).

Spoon the warm apples into a bowl. Top with the toasted oats and yogurt and eat warm.

Enjoy!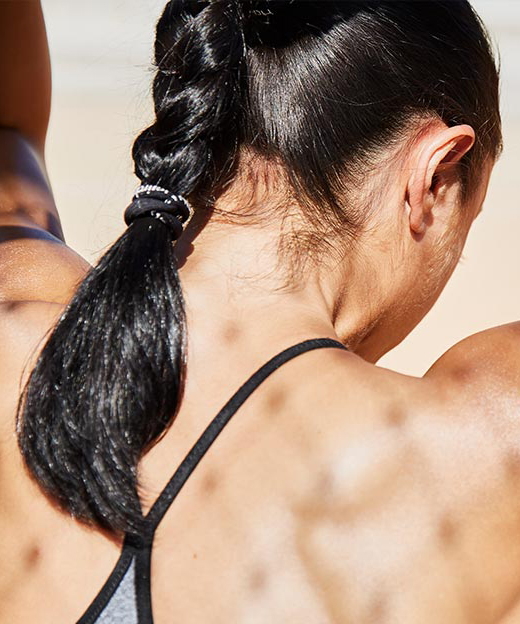 Free Body Check
Want to improve your nutrition? Our Body Check will help!
Personal BMI Calculation
Helpful nutrition advice
Products to help hit your goal
Get started